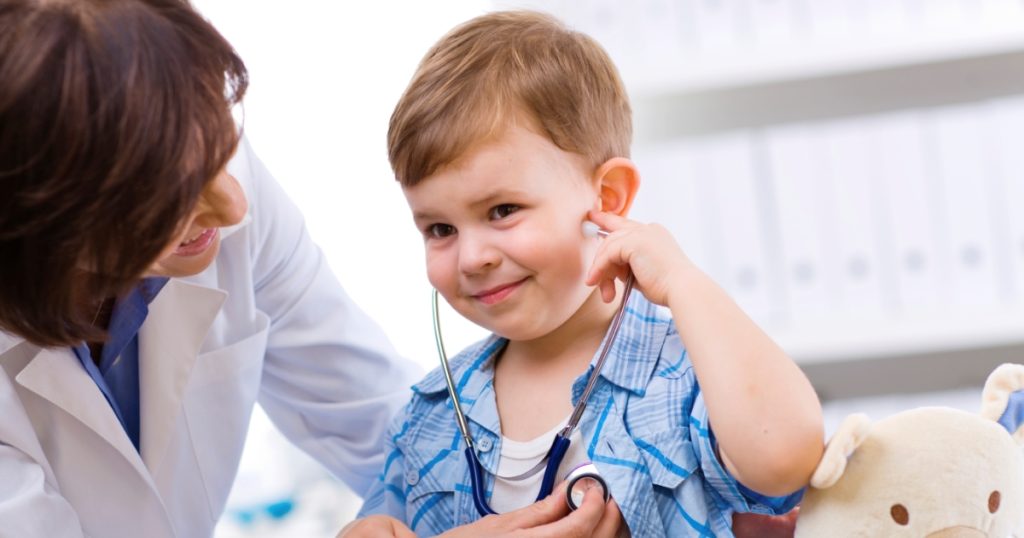 Promoting healthy development in kids during and after cancer treatment
Going through cancer treatment is difficult at any age. But because kids' bodies are rapidly growing and developing while they undergo treatments such as chemotherapy and radiation, they are more susceptible to long-term side effects that can hinder physical, cognitive and emotional development. These impairments begin early in treatment and can cause physical limitations into adulthood. With survival rates rising, emphasis in pediatric oncology research is being placed not only on the cure but also on improving the quality of life of pediatric cancer survivors.
To address these issues and provide kids with the best opportunity to thrive during and after cancer treatment, regional oncology experts came together at the Oct. 23 "Advancing Pediatric Cancer Care in Minnesota" symposium sponsored by Northwestern Mutual. During the event, hosted by Children's Minnesota, care teams shared new research and approaches aimed at promoting resilience in childhood cancer patients and reducing illness and the stress of cancer and its treatment. 
Impact of pediatric cancer and its treatment
Childhood development is a dynamic process. If cancer and subsequent treatments occur during a critical point of development, the average development process may be interrupted. Persistent pediatric cancer treatment symptoms include fatigue, sleep disturbance, decreased motor-skill level, muscle weakness, balance impairment, ankle tightening and neuropathy — a weakness, numbness and/or pain in hands and feet caused by nerve damage, estimated to occur in 80 percent to 90 percent of pediatric patients with cancer.[1]
For example, if a two-year old who's still learning to walk, run and jump acquires neuropathy, it may interfere with mobility, which can contribute to inactivity and inability to keep up with peers. Additionally, fatigue is a near-universal experience and one of the most distressing cancer-treatment-related symptoms.[2] If a child is too fatigued to attend school, participate in regular activities or interact with family and friends, other parts of the child's development will be impacted.
In order to improve pediatric cancer survivors' quality of life, Children's Minnesota experts advocated looking at the following care approaches during and after treatment:
Physical therapy to combat mobility impairments: Because young kids have a difficult time articulating the extent of their neuropathy, researchers at Children's Minnesota are developing ways to accurately measure it in an attempt to create care plans targeted at maintaining mobility. In addition, they found that parents of pediatric cancer patients and survivors overestimate their child's abilities as related to those of their peers, unaware of the weakness or difficulty that may occur during regular child's play. Many families accepted deficits as "normal" during cancer treatment. However, the researchers uncovered a number of interventions, including embedding physical therapy activity into patients' treatment plans, to bring fun, engaging activities that help patients lead an active lifestyle with their peers.
Activity to lessen physical, mental and emotional fatigue: Researchers noted that following diagnosis, families often limited movement and exercise due to fear of what their child could or should do during cancer treatment. However, published research has shown adolescent survivors who reported being more active had significantly higher quality of life scores.[3] Children's Minnesota researchers are finding exercise not only to be safe and feasible during pediatric cancer treatment but that it can improve physical functioning and various aspects of quality of life. To find out more about the correlation between exercise and outcomes in pediatric cancer patients, Children's Minnesota researchers are currently studying the feasibility of FitBit devices as a potential clinical activity tracker and fatigue-prevention program. 
Looking ahead
Children's Minnesota researchers are working hard to increase the quality of life for kids with cancer. Their ongoing findings on maintaining survivors' physical, cogitative and emotional health and development will be a critical component to providing a holistic approach to treatment. Visit Children's Minnesota cancer and blood disorders program for more information.
About the "Advancing Pediatric Cancer Care in Minnesota" symposium
The Oct. 23, 2015, symposium was hosted by Children's Minnesota and sponsored by Northwestern Mutual. Northwestern Mutual launched the Childhood Cancer Program in 2012 to accelerate the search for cures for childhood cancers and to provide support to families battling the disease. "Promoting Quality of Life and Health Development in Children During Cancer Treatment and Survivorship" session presenters include: Laura Gilchrist, PhD, PT, Children's Minnesota and St. Catherine's University; Casey Hooke, PhD, APRN University of Minnesota and Children's Minnesota; Alicia Kunin-Batson, PhD, Health Partners Institute for Education and Research and Children's Minnesota; Susan Sencer, MD, Children's Minnesota; and Lynn Tanner, MPT, PT, Children's Minnesota.
[1] Gilchrist & Tanner, 2013
[2] Hockenberry-Eaton & Hinds, 2000; Kestler & LoBiondo-Wood, 2012
[3] Paxonet et al., 2010
Madeline Riggs