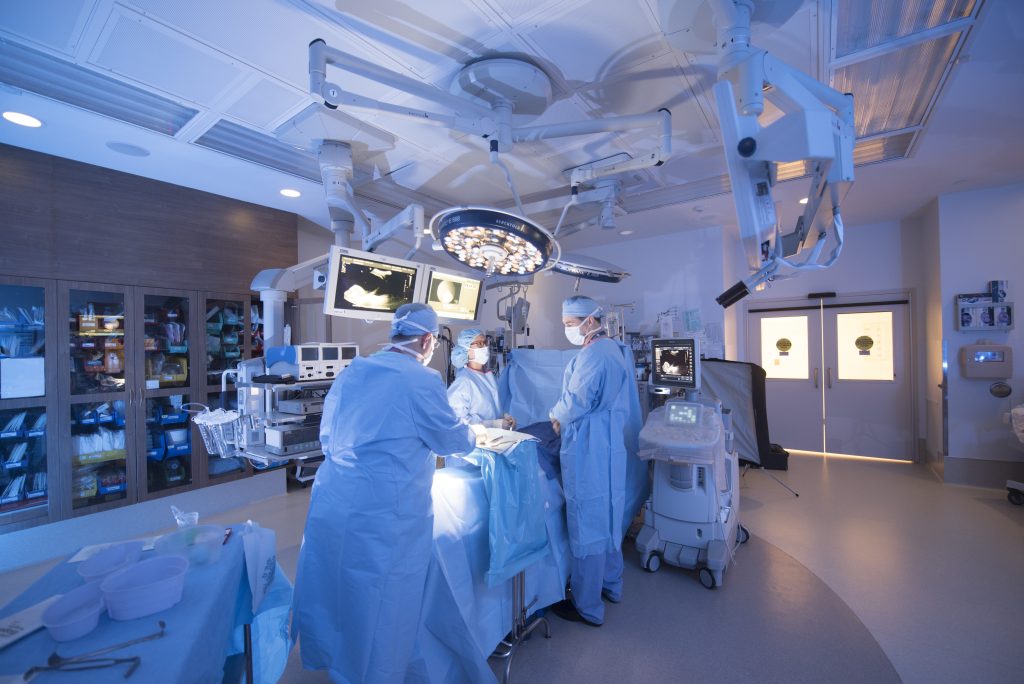 Highlights from the 2017 Fetal to Neonatal Care Conference: Advances in Therapies for Mother and Baby
The fetus is a patient – maternal-fetal surgery is becoming standard of care.
Twin-to-twin transfusion syndrome (TTTS) affects 1 in 58 monochorionic twins and has a 90% mortality rate without intervention. Laser intervention is the standard of care for this disease, and increases survival rates to 76% on average in the United States.
Myelomeningocele, the most serious form of spina bifida, occurs in approximately 1 in 3,000 live births in the U.S. with lifetime medical costs averaging $500,000 – 1,000,000. The Management of Myelomeningocele Study (MOMS), which ran from 2003-2010, indicated that in-utero repair of spina bifida appeared to be statistically superior to postnatal repair.
Congenital diaphragmatic hernia (CDH) affects 1,600 babies per year, and overall mortality is 50%. With NIH-sponsored trials underway, the option of fetal intervention for this diagnosis is anticipated to become standard of care.
Midwest Fetal Care Center, located in Minneapolis, MN, is one of a few advanced fetal care centers in the country that offers comprehensive care to treat these and other defects.
Providers should screen for congenital heart disease (CHD) earlier, at 11 weeks.
CHD occurs in 6-12 out of 1,000 live births, and 90% of fetal CHD occurs in pregnancies without any risk factors. The detection rate in low-risk women using the standard ultrasound is roughly 30%, which is why the 2014 AHA statement on Diagnosis and Treatment of Fetal Cardiac Disease strongly suggests an increase in pediatric cardiology involvement in detection to increase accuracy. The Journal of American Society of Echocardiography states the ideal time frame for screening for heart disease in fetus is 11 weeks.
Midwest Fetal Care Center has an early fetal echo program that enables cardiologists from The Children's Heart Clinic, in partnership with Children's Minnesota, to increase their involvement early in the pregnancy. This team currently performs more than 1,000 fetal echocardiograms per year and is available for consultation.
Patients with prior cesarean delivery are at higher risk for morbidly adherent placenta.
The number one risk factor for morbidly adherent placenta, an abnormal invasion of the placental tissue into inner or outer myometrium or through the serosa of the uterus, is placenta previa after previous cesarean delivery. The frequency of morbidly adherent placenta increases as the number of cesarean deliveries increases.
Ideally, the condition is first suspected because of findings on first or second trimester ultrasound while the patient is asymptomatic. If the patient has had one or more previous cesarean deliveries, it is advisable to look for signs of morbidly adherent placenta. These cases can be managed well if delivery is planned at a center that can support critical care.
Midwest Fetal Care Center has a multidisciplinary team dedicated to diagnosis and management of morbidly adherent placenta that is available for consultation on abnormal ultrasounds and equipped with advanced sonographic technology to aid in diagnosis. The Obstetric Intensive Care Program, one of only a few in the nation, connects the expertise of intensive care and maternal fetal medicine physicians and advanced monitoring at the bedside 24/7.
Learn more
Midwest Fetal Care Center, a collaboration between Children's Minnesota and Allina Health, is the largest advanced fetal care center in the Upper Midwest and provides evaluation, diagnosis and intervention for high-risk pregnancies. Learn more about referrals and care coordination, services, and education opportunities:
Contact our Professional Relations Representative:
Jackie Gilbertson, RN, BSN
[email protected]
320-249-5247
Watch Grand Rounds online:
Extending Gestation: Toward Physiologic Support of the Extreme Premature Infant
Alan W. Flake, MD, FACS, FAAP
Save the date:
2018 Obstetric Ultrasound Conference: Best Practices in Obstetric Imaging and Management
September 7, 2018
Minneapolis