Why I Walk for Amazing: Evan's Story
This story appears in our #WhyIWalk blog series
Evan was six months old when his parents, Jeremy and Lindsay, noticed he appeared to be struggling to breathe. They brought him to the doctor's office, where the pediatrician ordered a routine x-ray and discovered Evan's left lung was entirely collapsed. After being rushed via ambulance to Children's Minnesota, doctors performed additional tests to confirm a tumor had caused his collapsed lung.
Evan underwent his first surgery to remove the tumor and two weeks later, tests determined the tumor was malignant. He was then diagnosed with pleuropulmonary blastoma (PPB), a rare form of cancer that originates in the lung or the covering of the lungs, called pleura. The cancer occurs almost exclusively in children under the age of 7 – 8 years old.
A series of procedures were performed to remove the mass and Evan did not have chemotherapy or radiation. Because of the PPB expertise at Children's, Evan has now been cancer free since he turned one year old. Today, he is nine years old and loves to fish and play outside in the snow. He sees his Children's team once a year to scan for any signs of the cancer and he will continue to have annual checkups for the rest of his life.
"Children's forever changed our outcome," said Lindsay, Evan's mom. "I'm unsure what would have happened if we were at a facility that was not specifically trained in caring for children. Every step of Evan's journey from nurses to lab techs to oncologists to pulmonologists to the administration – every aspect was geared at caring for kids."
This summer, Evan, Lindsay, Jeremy and their youngest son, Edward, plan to participate in Walk for Amazing. As participants in the Pine Tree Apple Tennis Classic and members of the Children's Council, the family is looking forward to celebrating their many involvements at Children's under one roof. Lindsay gets tears in her eyes just thinking about the event.
"The crowd of people telling their stories… that's a powerful thing for Evan to be part of," said Lindsay. "We've raised Evan to not be defined by what he went through but to be aware of what he went through, to talk about it and to understand what Children's and the staff that treated him mean to our family. I'm excited and looking forward to see Walk for Amazing through his eyes."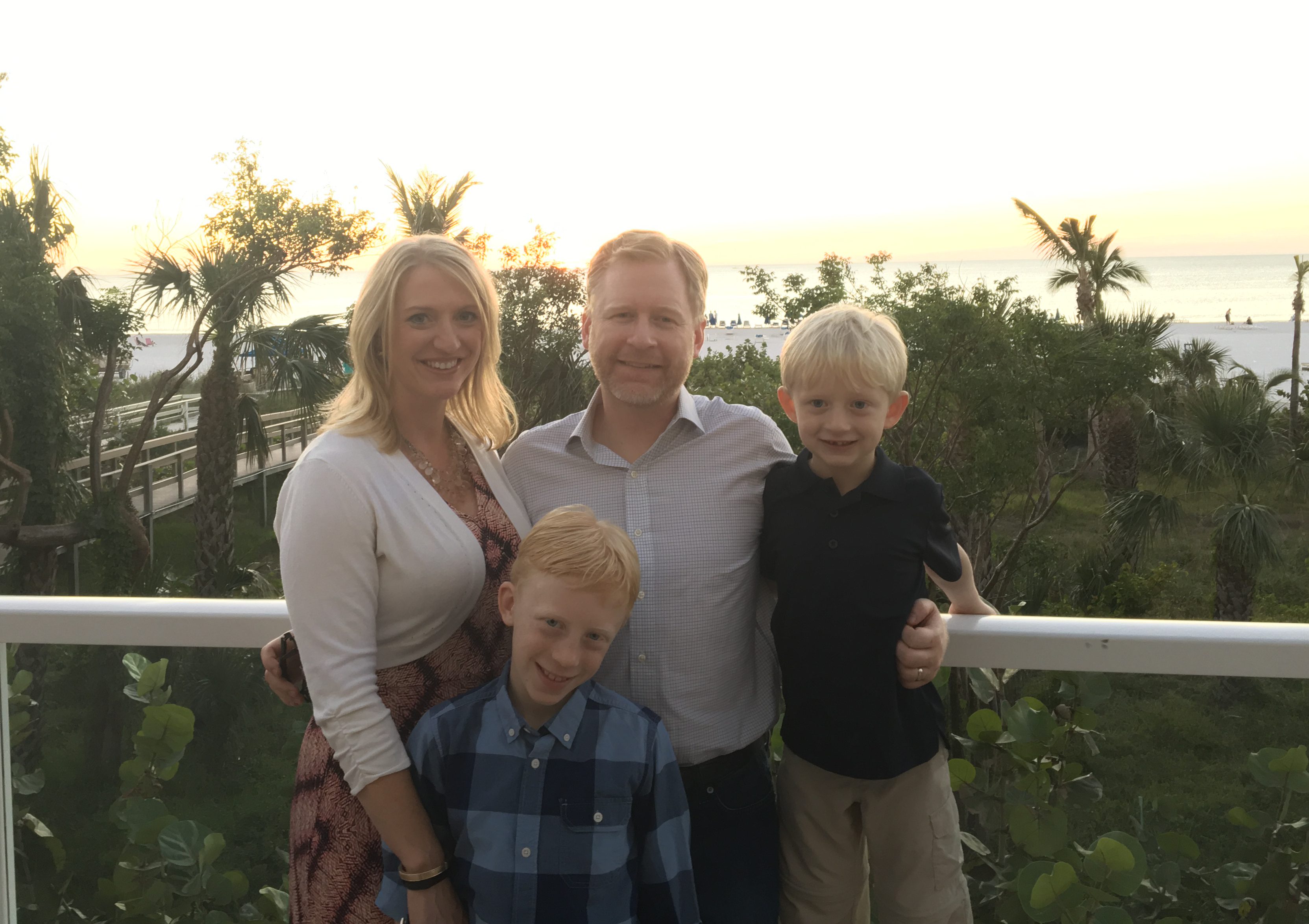 You can join families and friends at Walk for Amazing on Saturday, June 9 at U.S. Bank Stadium. The event will be from 7:30 a.m. to 11:30 a.m. Learn more about the event, register, create a team and begin fundraising here.
*In 1986, Children's hematologist/oncologist Jack Priest, MD, founded the International Pleuropulmonary Blastoma (PPB) Registry to track pleuropulmonary blastoma cases worldwide. In 2009, results from genetic research studies were released uncovering clues about PPB. It identified a mutation more likely to produce PPB or other related developmental cancers. To learn more about Children's involvement in PPB research, click here.
Rachel Patterson