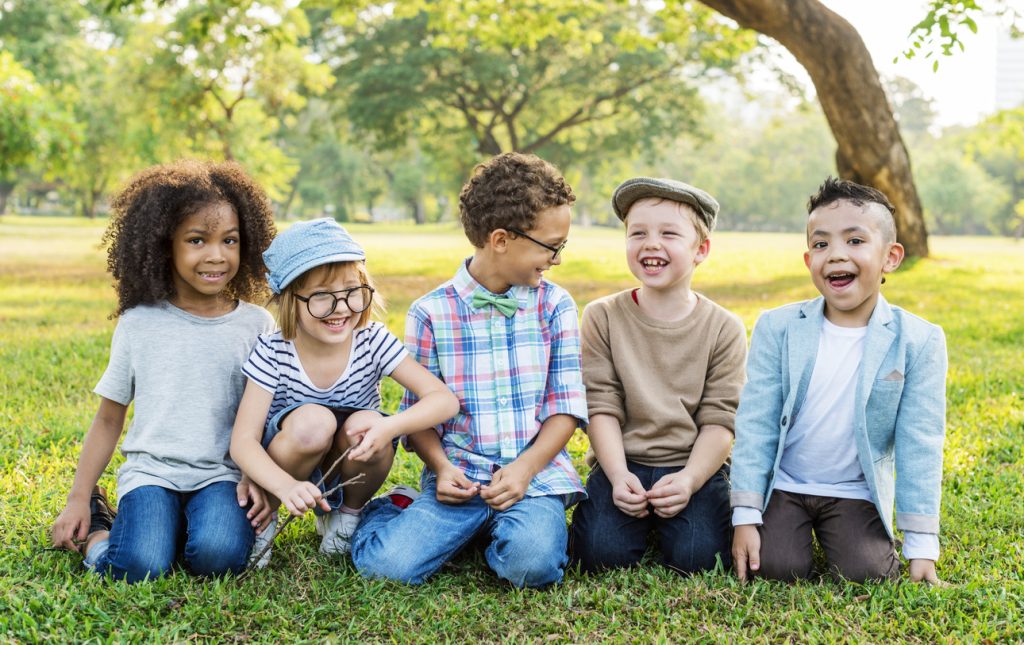 Health Professional News, Mighty Blog
The state of pediatric health care
By Marc Gorelick, MD, president and CEO
I was one of more than 10,000 physicians who attended the American Academy of Pediatrics National Conference in Orlando last weekend, where we spent a significant amount of time discussing topics like gun violence, immigration policies and access to health care. These are all advocacy issues that directly impact the children we care for every day at Children's Minnesota. While these are topics we discuss at length within the halls and walls of Children's, it's clear these topics define the health care landscape beyond our state and all across the country.
Gun violence
A recent study showed that 8,000 children end up in emergency rooms each year due to firearms. Furthermore, nine percent of all deaths in children 10-14 years old are due to firearms. That number increases to 21 percent of all deaths in children age 15-19.
Guns are truly a public health issue.
After the horrific shooting at Parkland High School in February 2018, the AAP led a coalition of 83 medical and public health groups urging Congress to take bipartisan action to prevent gun violence.
Looking forward, the AAP's top priorities in federal gun violence prevention advocacy include stronger gun laws, access to mental health resources and research. We must continue to use our voices to advance gun violence prevention policies.
Medicaid and access to affordable care
In the summer of 2017, the progress that had been made to ensure children and families had access to health care coverage under Medicaid and the ACA was severely threatened. In Minnesota, over 600,000 children rely on the state's Medicaid program, called Medical Assistance (MA), for their health care coverage; that's roughly half of all people receiving the benefit in the state. Yet children are not the cost drivers. In fact, despite making up almost half of the enrollees, they account for only about 20 percent of the costs.  They shouldn't bear the bulk of any cuts in Medicaid spending.
AAP pediatricians advocated in record numbers to keep kids protected and as a result, multiple efforts to repeal the Affordable Care Act were prevented. The AAP also worked extensively to ensure that funding was extended for the Children's Health Insurance Program (CHIP) through 2027. Additional proposals and increases in federal child health spending, such as the following, were made possible through support by the AAP:
A $3 billion increase for the National Institutes of Health for child research
A $60 million increase for the Child Abuse Prevention and Treatment Act Plans of Safe Care programming
First time funding for Pediatric Mental Health Care Access Grants ($10 million) and Screening and Treatment for Maternal Depression Grants ($5 million)
Immigration
The treatment of migrant children at the border continues to be of paramount concern. As a parent, imagine having your child taken from your arms and put into the custody of another country with no certainty you will ever see them again. I cannot imagine that pain nor the circumstances families must be facing to take such desperate and risky action.
As a pediatrician, what I do know is that even relatively brief forced separations create the type of trauma or toxic stress that has devastating life-long impacts on a child's developing brain structure and psychological and emotional growth. As noted in a Washington Post article earlier this year, research shows that children exposed to toxic stress have poorer short- and long-term health outcomes. In fact, they can even pass along that damage to their own children, affecting generations to come. (You can read about the AAP's opposition to the separation of children and parents at the border here.)
Families may decline much-needed benefits such as Medicaid and SNAP out of fear of jeopardizing their immigration status due to new threats to our public charge process. As a result, the health of our children is threatened. We believe every child should have access to the health care coverage and services they need, regardless of where they are in the immigration process. (You can read about the AAP's opposition to the dangerous public charge proposal here.)
What's next
As advocates for children, it is not our job to solve each of these issues. However, it is our job to ensure that the children in our country – however they got here – have every opportunity they deserve to be safe, happy and healthy.
Time and time again, the AAP has served as a leading voice for children. As AAP President Colleen Kraft said during her keynote presentation this weekend, "the AAP is non-partisan, pro-child."
Ultimately, investing in our children is the single best thing we can do to ensure a brighter and more successful future – for them, for our state and for our country.
To read more from the AAP, take a look at the 2018 Blueprint Update. Stay up to date on the latest pediatric health topics with Children's Minnesota educational opportunities.
Stefanie Kula