Work Here Wednesday: Cooks wanted!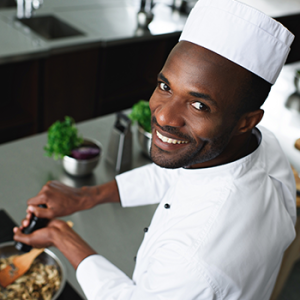 We work for our patients and families and we believe children come first. That goes for all the positions open at Children's Minnesota. Our doctors, nurses, admin, custodial staff, cooks and more are all important to the mission of Children's.
We currently have openings in our nutrition department for part-time (.50 FTE benefits eligible) cooks in Minneapolis. This is an entry level position who helps prepare and serve food to patients, staff and customers. Responsibilities include preparation and service (food for patients will be age and developmentally appropriate), operation of equipment, cash handling, dishwashing, grill service and general cleaning.
Must have or be willing to obtain a ServSafe Certification from the National Restaurant Association within 60 days of hire. We are looking for people with one year of cook experience and previous dietary experience.
If you are interested in this or other positions open at Children's Minnesota please check out the career section of our website.
Kaitlyn Kamleiter