Work Here Wednesday: Scott Elsbernd, patient care manager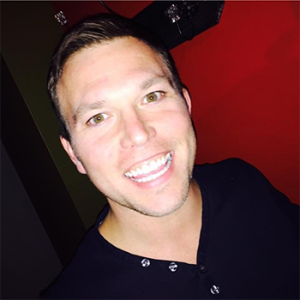 We work for our patients and families and we believe children come first. That goes for all the positions open at Children's Minnesota. Our doctors, nurses, support staff, custodial staff, cooks and more are all important to the mission of Children's.
Our people are what make Children's Minnesota a special place. We recognize that taking care of the most amazing people starts with taking care of ourselves.
In honor of Pride month, we spoke with Scott Elsbernd, MS, RN-BC, PHN, patient care manager in the St. Paul Emergency Department, and community chair of Children's Pride employee resource group (ERG).
Please describe your role at Children's.
I have been in my role as a patient care manager in the St. Paul Emergency Department for the last three years. I love that this role allows me to support high-quality, family-centered care in an emergency department full of pediatric experts.
Before going into management, I was a staff nurse and clinical educator on the Epilepsy Unit/Neurosciences for nearly seven years.
What do you wish more people knew about being a patient care manager?
I wish more people knew that nurse managers play a special and unique role in the delivery of pediatric care at Children's. While it's a huge responsibility to manage the 24-hour, 7 days a week operations for the entire department, the nurses here are among the best in the nation, so I wouldn't want any other position!
What do you love most about working at Children's?
The resources we have for our patients and families sets us apart from all other hospitals in the region; from the color of paint on our walls to the family services we provide – I couldn't imagine working anywhere else!
I also love Children's support for diversity on our campuses through employee resource groups (ERGs). These groups allow employees with similar interests and experiences to make a positive impact and lead professional development.
What inspired you to join the Pride Employee Resource Group (ERG)?
I was inspired to join the Pride ERG because I have a personal and professional commitment to diversity and inclusion. As a member of the LGBTQ+ community myself, I was thrilled to have the opportunity to advance Children's pledge to building and maintaining a work environment that is open, equitable and safe for all employees.
What do you love most about being a member of the Pride ERG?
As the community chair for the Pride ERG, I work toward maintaining Children's presence in the community as well as supporting the LGBTQ+ community here. One of my favorite events of the year is the Twin Cities Pride Parade. I've always been so proud to work at Children's and it's an honor to bring our ambulance to the parade. Being able to help Children's have presence in the community that I live in and identify with has been so amazing!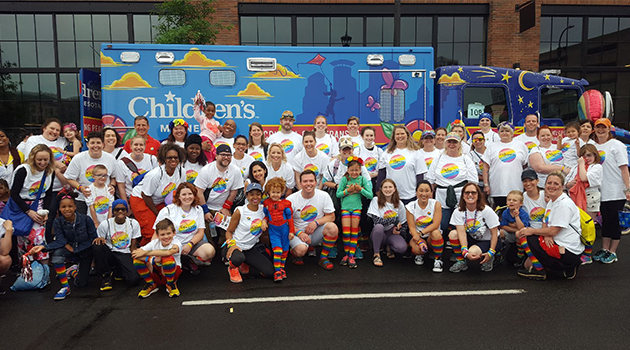 Kaitlyn Kamleiter