Work Here Wednesday: Robin Pitts, supervisor of executive administration services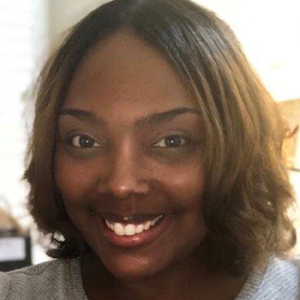 We work for our patients and families and we believe children come first. That goes for all the positions open at Children's Minnesota. Our doctors, nurses, support staff, custodial staff, cooks and more are all important to the mission of Children's.
Administrative professionals work with senior management to increase productivity, train and assist multiple people. They are technically savvy and are always looking for ways to improve processes, save money and solve problems.
We currently have an opening for an executive assistant.
We asked Robin Pitts, supervisor of executive administration, to share more about her role at Children's Minnesota.
Please describe your role.
I'm like an air traffic controller – or so I'm told. I coordinate a lot of moving parts and people, efficiently managing the flow during takeoff, and guiding ahead to get us safely to landing. In my role as supervisor of executive administrative services, I have the distinct pleasure of partnering with, and providing high-level, confidential executive support to our amazing President and CEO, Marc Gorelick, MD. I'm also honored to work alongside and lead the wonderful executive assistant team at Children's, and among other responsibilities, I serve as a liaison to the Children's Board of Directors, coordinating board meetings, and events. I'm working to bring our larger administrative professionals together for networking, mentoring and development opportunities and am very excited about the initiatives that the Children's Network for Administrative Professionals are putting forward.
What does a typical work day look like for you?
Day-to-day, I spend time managing Dr. Gorelick's schedule, and creating win-win situations for requests for his time. I orchestrate signatures and approvals, manage the flow of information, and ensure timely follow-through on matters brought to the office of the president.  I work closely with Dr. Gorelick, his teams, and the executive assistants to support big initiatives, and magically get a lot of people in the same place at the same time.  Somewhere in between, I'm preparing for board meetings, leading  planning committee for our employee recognition anniversary dinner event, and working one-on-one with my team.
What do you love most about your job?
Besides doing what I enjoy for an organization that is committed to improving health outcomes for children and families, I love that I get to work with some genuine and awesome people. I love that no two days are the same. Every day I have the opportunity to learn and develop new skill sets, and meet fascinating people who gracefully embody Children's values. To sum it up, communications, outreach and joining together are my favorite parts of the job!
Kaitlyn Kamleiter