Summer camp spotlight: Camp Sweet Life, type 1 diabetes camp
In the spring of 2010, Minnesota mom Kristin Schmidt recognized the need for her daughter Hanna to meet and engage with children her age who, like Hanna, experience the everyday challenges of having type 1 diabetes. In an effort to connect her with other children who have diabetes, her mom offered her contact information to physicians Dr. Robert Larson and Vickie Parsons, NP, ARPN, Mankato Clinic, hoping they will encounter a family with needs like theirs.
The next morning, former Boy Scout leader Jerry Joyce and his daughter Cecelia, who has type 1 diabetes, came to the clinic. It was there he was given Schmidt's information and was told of their end goal of creating a support group. He reached out to Schmidt and asked if she'd like to take her idea of a support group a step further by organizing a day camp exclusively for children with diabetes.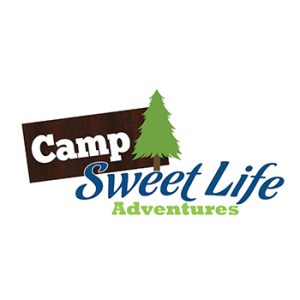 What began as a pipe dream for these families and their children grew into what we now know as Camp Sweet Life. Established in July 2010, and officially becoming a 501(c) 3 non-profit in 2011, Camp Sweet Life offers day and overnight outdoor camp experiences for children with type 1 diabetes. Campers participate in field games, camp songs, skits, and making s'mores around fires. It's a true summer camp experience with friends and employed health professionals who have a shared understanding of daily life with diabetes.
Several Children's clinicians and endocrinology specialists have been actively involved in the program including Dr. Jennifer Kyllo, medical director of Children's McNeely Pediatric Diabetes Center and Endocrine Clinic, who was recently named medical director of the camp.
"There are many choices for children regarding summer camps. If a child has a medical condition, however, the options suddenly become very few," Dr. Kyllo said. "Camp Sweet Life lets kids with diabetes be kids and do it safely, and it allows their families to take a break from the daily cares with the security that their child is in expert hands."
Because kids with diabetes require multiple blood sugar checks and insulin doses daily, it's essential to staff experienced, on-site medical personnel to ensure the camp is a safe place. Over the years, Children's has had physicians, nurse practitioners and certified diabetes educators provide supervision and medical help for the campers during the camp session. "The camp could not continue without these committed volunteers," Dr. Kyllo said.
Referring physician for Children's at the Mankato Clinic and current Camp Sweet Life board member, Dr. Robert Larson, has been a part of the camp since its inception. Dr. Larson approached Dr. Kyllo by asking if Children's would be interested in taking a more active role at the camp. "I am passionate about improving the lives of children with diabetes and helping the camp be successful seemed to be a great fit for my interests and skills," she said of what sparked her involvement with the program. "Our clinic is committed to providing comprehensive care to children with diabetes. We feel this includes helping them be successful in all life endeavors. Going to camp is one step towards achieving this."
This year, the camp will be moving to its new location at Camp Courage in Maple Lake, Minn. Cambria, a Minnesota-based quartz surface company, generously invested more than $2.2 million to renovate several buildings at Camp Courage through its foundation, the Camp Cambria Foundation. This renovation enhances the overall experience not only for Camp Sweet Life campers, but for 1,300-plus other children and adults with special needs who depend on the facilities.
Camp Sweet Life is always welcoming volunteers!
Visit the camp website for more information on the program's offerings and how you can get involved.
Alexandra Rothstein