Game on! Microsoft donates gaming wall to St. Paul hospital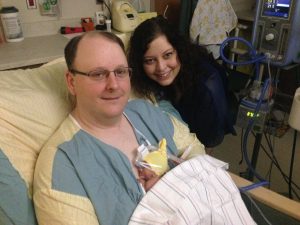 For many of us, our memories playing as a child bring a nostalgic smile to our faces as we reminisce about those carefree days. Thanks to a generous in-kind donation by Microsoft Store at Mall of America, patients and families can enjoy games just like they would at home or with their friends in the Child Life Zone at our St. Paul hospital.
Local Microsoft Store associates along with Children's Youth Advisory Council and patient families came together for the official unveiling of the Microsoft Store gaming wall this week in a lively event that celebrated the simple pleasures of life.
The donation is part of Microsoft's larger giving mission. Across the country, Microsoft has partnered with the Garth Brooks Foundation-Teammates for Kids, and the Children's Miracle Network Hospitals, to design zones that inspire children while they are staying at the hospital.