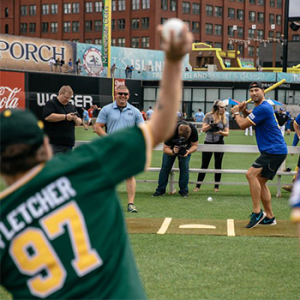 The 3rd annual Wiffle Wars event will take place at CHS Field on Saturday, August 10, to support Children's Minnesota.
This event was created by Cities 97.1 Music Director, Paul Fletcher, and former NHL star, Mark Parrish. It's a fun night spent watching your favorite local celebrities battle it out during the wiffleball game, then you can stay to watch the Saints game after at 7:00 p.m.
Check out this year's teams below:
Team TC Summer Jam:
Mark Parrish, former NHL star
MeatSauce, co-host of KFAN's morning show
AJ Mansour, co-host of KFAN's morning show
Jim Rich, FOX 9 sports director and host
Dawn Mitchell, FOX 9 sports anchor-reporter, Sports Now Host
John Randle, former Vikings legend
Great Clips Team:
Ben Leber, former NFL star
Dave Schwartz, KARE 11 sports anchor
Chad Greenway, former NFL Vikings player
Tommy Olson, former Gopher football & KFAN contributor
Andrew Reiner, Game Informer editor
Children's Minnesota Team:
Jennifer Mayerle, WCCO reporter
Glen Perkins, former MLB Twins player
Eric Perkins, KARE 11 sports director
Erik Stolhanske, actor, SuperTroopers & more
Paul Fletcher, Cities 97.1 Afternoon Host
Ryan Carter, former NHL Wild player
Children's Minnesota Team #2:
Jason Zucker, Minnesota Wild NHL player
Carly Zucker, Social Media influencer & KFAN Contributor
Jana Shortal, KARE 11 anchor
Zach Dillon, KDWB Afternoon Host
Tyler George, USA Olympic Gold Medalist, curling
The Dude, Children's Minnesota Star Studio host
For more information regarding the event, players and teams, follow Wiffle Wars on Twitter, Facebook and Instagram.
Purchase your tickets
Tickets — $25/person
Ticket includes: one outfield reserved ticket, a Saints Group hat and a $9 donation benefiting Children's Minnesota
Password: WiffleWars
Event date and time
August 10, 2019, 4:30 p.m. – 7 p.m.
Location
CHS Field
360 N Broadway St
St. Paul, Minnesota 55101
About Wiffle Wars
Starting in 2017, Wiffle Wars expanded from playing in a backyard to playing at CHS field before a St. Paul Saints game. The first year it started, the event raised over $8,000 for United Heroes League. Based on the success of the inaugural tournament, the teams were expanded and in 2018, $11,085 was raised for the Hendrickson Foundation.
In 2019, Wiffle Wars is again expanding and will include 6 teams of Minnesota athletes and media personalities trying their hand at wiffleball to support Children's Minnesota. Join us for all of the Wiffle Wars action, then stay for the Saints game at 7 p.m.
Past participants have included Zach Parise, Jason and Carly Zucker, Jana Shortal, Justin Morneau, John Randle and more. See many more fan favorites again this year.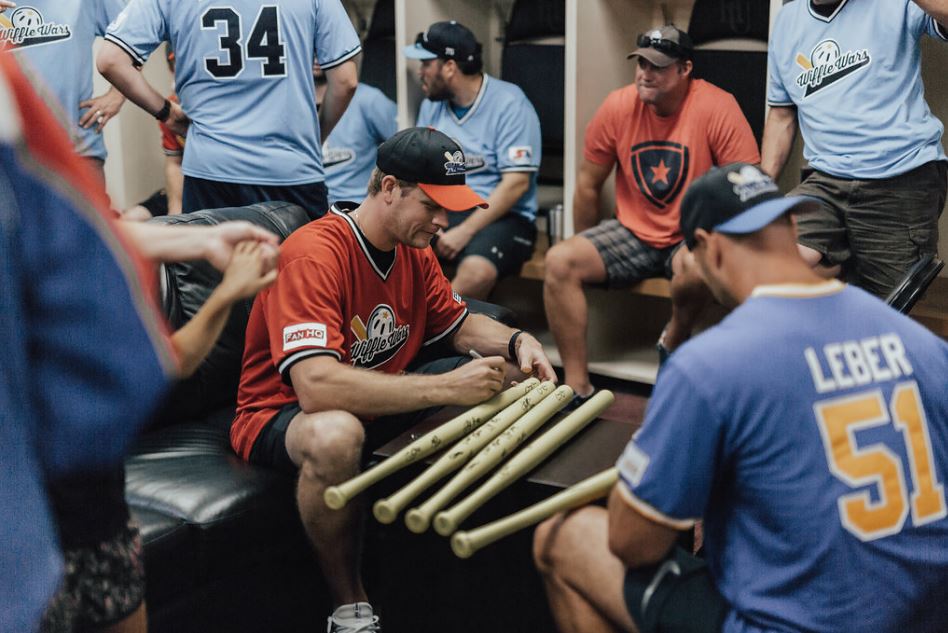 Alexandra Rothstein