Making Halloween fun for all kids
It's the spookiest time of year: Halloween! Families are starting to decorate, and kids are picking out their favorite costumes. But Halloween can be stressful for children who have allergies or sensitivities. We want all treats and no tricks this year, so we're sharing tips on how you can ensure your house is a happy trick-or-treating spot for all kids.
How can I make my house more inclusive?
Participate in the Teal Pumpkin Project!
The Teal Pumpkin Project is a nationwide movement that raises awareness of food allergies and helps make Halloween a fun experience for all kids. If you plan to offer allergen-free candy or toys to trick-or-treaters this year, place a teal pumpkin outside of your door so families know that you are offering treats all kids can enjoy! Don't forget to keep allergen-free treats and toys in a separate bowl!
Some ideas for inclusive treats include: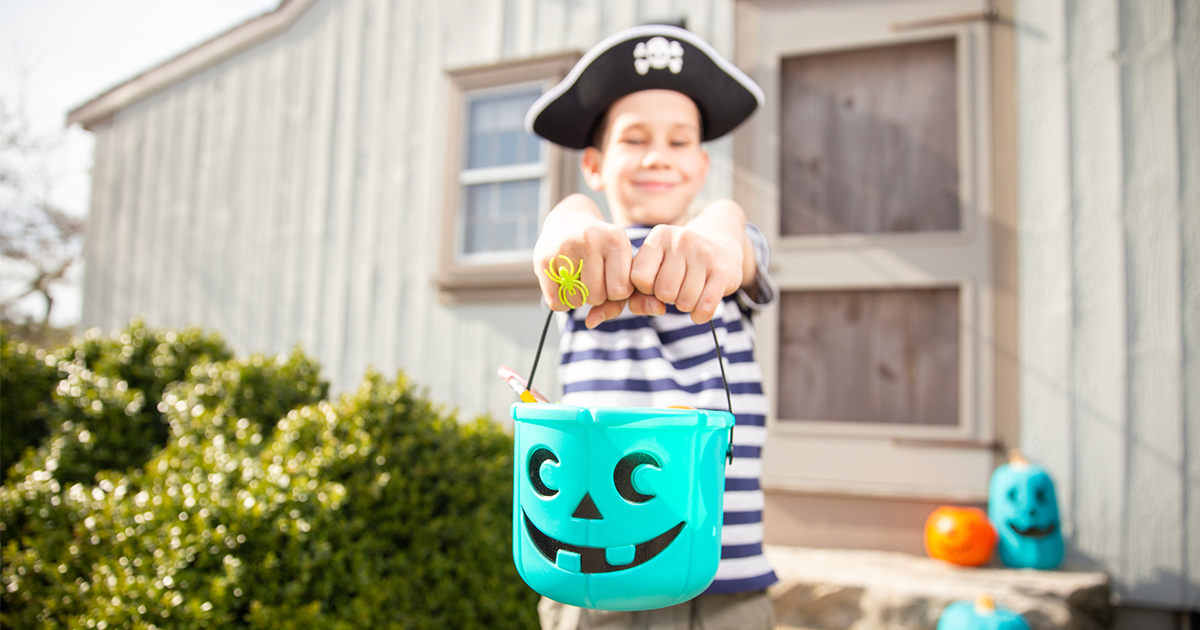 Make your house accessible to differently-abled children
When it's dark, it may be hard for some kids to see with minimal lighting, be sure your front lights are on so children don't trip while trick or treating.
Limit the use of strobe lights as these may induce seizures for some kids.
While your family pet is cute and might even be wearing their very own Halloween costume, consider putting them in a separate and safe place as some kids may have severe pet allergies.
Keep in mind that children with developmental or physical disabilities also participate in Halloween and trick or treat. It's important to show patience and understanding with all children.
Consider how you may be able to accommodate trick or treaters who use wheel chairs or have difficulty climbing stairs.
Have a happy and safe Halloween!
Kaitlyn Kamleiter