New Little Free Library brings the joy of books to patients, families and the community
Children's Minnesota recently received a generous donation of a Little Free Library "house" from doctors Jeff and Sheryl Louie. We are excited to announce that this Little Free Library has been installed in the Healing Garden on the Children's Minneapolis campus.
The Little Free Library will be filled with a diverse range of books including books written in multiple languages and select titles that will appeal to a range of ages and cultures. These can be accessed by children, patients, families and the surrounding community!
Children's celebrates and promotes the joy of reading through community events and many Children's programs that bring books and reading to the kids we care for. Among these initiatives is a robust book program within Children's called the Reach Out and Read program within our primary care clinics that's used as a resource for library books.
Additionally, three local Barnes & Noble stores, as well as Magers & Quinn, have all signed on to once again sponsor holiday book drives for us!
Our remarkable employees from child life, volunteer services and our family resource center will manage the library.
Anyone is welcome to visit the Little Free Library and take a book and/or leave a book. If you're interested in donating books to our library, visit the Little Free Library organization website for resources to purchase low-cost books.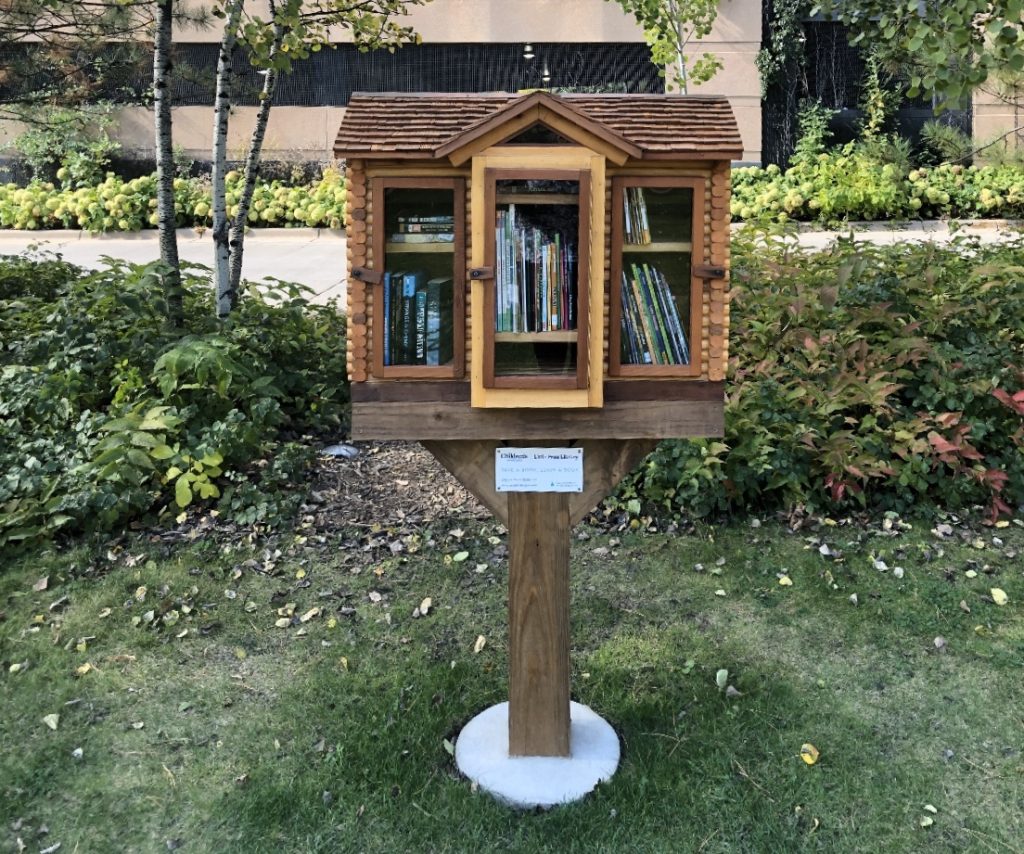 Alexandra Rothstein