Bridging walks connect Children's Minnesota with local community
This fall, the Children's Minnesota Equity and Inclusion Team in partnership with the Lake Street Council, Mercado Central, the Somali Museum of Minnesota and other community partners kicked off a series of Community Bridging Walks in Minneapolis. The purpose of the walks is to build a culture of consciousness and awareness of the diverse residents who live and work in the Phillips neighborhood near Children's Minneapolis campus, many of whom are patients and families of Children's.
During a recent walk to Mercado Central, participants engaged in one-on-one conversation with their walking partners and were given a short reading about the Midtown Greenway, a 5.5-mile long former railroad corridor, which is near Children's Minneapolis Hospital. Employees were able to experience many aspects of this culturally rich and diverse community – from the residents who live in the Greenway area to those who utilize the Greenway's bridges as shelter. Employees were also able to see several pieces of artwork along the walk that speak to the diverse communities living in the neighborhood.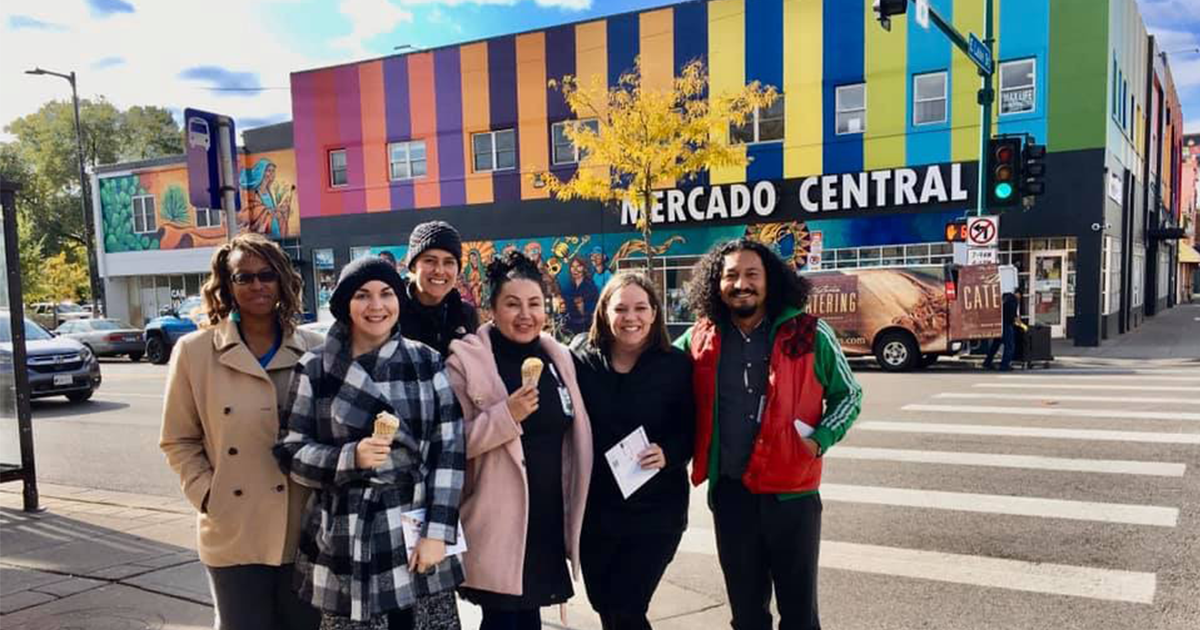 "We know that to achieve health equity, we must meet our patients, families and communities where they are," said Ernesto Velez Bustos, a health equity specialist with Children's Minnesota. "Our engagement outside our hospitals and clinics is vital to us providing equitable care."
Participants were also part of a group discussion with the Lake Street Council, an organization that drives economic development in South Minneapolis by offering support to small business owners, and Mercado Central, a thriving marketplace of 35 businesses at the corner of Lake Street and Bloomington Ave. in Minneapolis. The dialogue presented an opportunity for Children's staff to learn more about the unique needs of community members. Area residents were also able to ask questions and find out more about Children's and its services.
Children's wants everyone – patients, families and community members alike – to have an exceptional experience and that ensures best-in-class care. The Community Bridging Walks – now scheduled throughout the month of November – are just one way Children's is creating an inclusive, equitable culture that fosters the best outcomes for all patients and families.
Kaitlyn Kamleiter