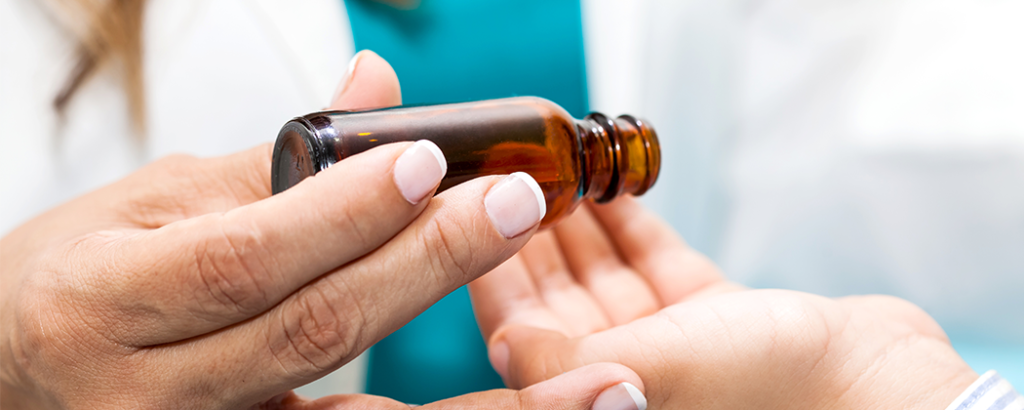 Essential oils: Can they help kids heal?
Believe it or not, essential oils can do a lot more than smell nice. At Children's Minnesota, we use essential oils in a clinical setting to help produce effects on kids' bodies and minds. Smells can produce a feeling of relaxation or sleepiness, and even help with nausea, headaches or fatigue. This is called  clinical aromatherapy, and it's one of the many services our integrative medicine program offers to help care for children's minds, bodies and spirits.
How does clinical aromatherapy work?
Families work with a coach to figure out which essential oils and smells can help with the patient's nausea, headaches, fatigue, nervousness or other issues dealing with their minds and bodies. These essential oils come from plants such as lavender, chamomile and orange and usually have a very strong scent.
In clinical aromatherapy, think of the nose and skin as a doorway to the rest of the body. The aroma of the essential oil travels through those doorways to wherever it needs to go, whether it's the brain to help with headaches, nervous feelings or attention, the stomach to reduce stomachaches, or muscles to help with aches and pains.
Aromatherapy is unique to each individual
Just as every body is different, so is every aromatherapy treatment. For example, some kids find that chamomile works really well for their headaches, but another child may find that lavender works better. Our coaches will give families many different smells to try out to help them find what oil will work best for their child. It may also be advised to combine aromatherapy treatments with other medications or therapies such as massage therapy or acupuncture to further help the issue.
If you think that aromatherapy would help your child, try to remember these two things. First, there may be a lot of trial and error before you find what helps your child most. And second, let their nose and skin do all the work! Be sure to watch children, especially young children, closely to ensure they do not drink the essential oil.
Children's integrative medicine program
Children's pediatric integrative medicine program goes beyond medicine. This program works with medical staff throughout the hospitals and other clinics to understand kids and take care of more than their physical well-being – we care for the mind, body and spirit. The program is the longest-running pediatric clinical integrative medicine program in North America.
The integrative medicine program combines the best of complementary and conventional medical therapies to develop holistic solutions for children with chronic illness, acute and chronic pain, side effects from medical treatments, and emotional challenges such as depression and anxiety. Our approach is not meant to replace traditional treatments, but rather to enhance them.
Alexandra Rothstein