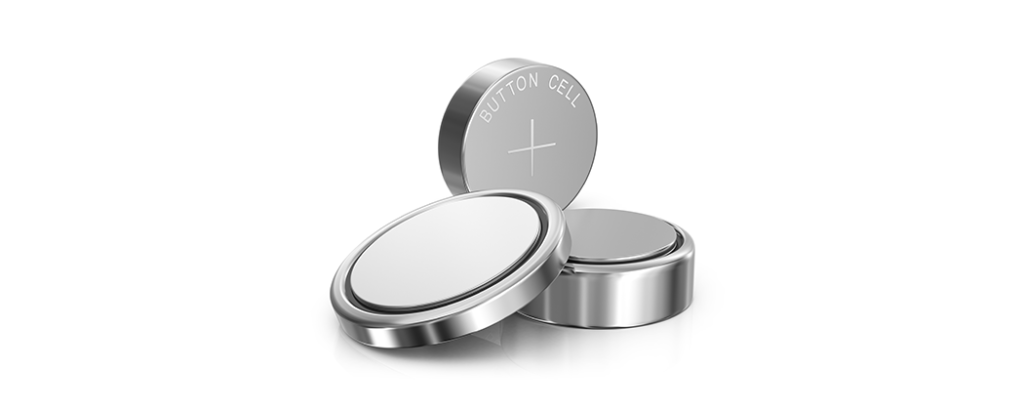 How to keep your child safe from the dangers of button batteries
Kids play with toys every day. It's how they express their creativity and curiosity. But toys aren't always fun and games, especially battery-operated toys. Button batteries are small, coin-shaped batteries found in watches, toys, remote controls, calculators and other small electronic devices. Because they are shiny, infants, toddlers and preschoolers may want to put them in their mouths.
If swallowed, button batteries can cause serious injury or death in as little as two hours, according to leading injury prevention organization Prevent Child Injury. That is why it's important to choose safe toys for your children to play with.
Why are button battery toys dangerous?
Kids are curious. They like to explore and play with little objects, and they naturally feel an instinct to put these objects places they don't belong like – in their mouths, up their noses or in their ears.
A swallowed button battery can get stuck in the throat (esophagus) and be a choking hazard or interfere with their ability to swallow solid food.
It also can travel through the digestive tract — or get stuck somewhere along the way — and cause serious and life-threatening injuries in just 2–3 hours. The electrical charge in the batteries can also cause internal burns as they move through the digestive system.
If you find a toy or device with a battery missing or you suspect your child might have swallowed a battery, look for these symptoms:
Nausea and vomiting.
Abdominal pain.
Breathing problems.
Discolored or bloody stool.
Throat pain.
Refusal to eat or drink.
What should I do if I suspect my child swallowed a button battery?
If your child has any signs associated with swallowing a battery, go to an emergency room (ER) immediately. But don't wait until you see symptoms — if you know or suspect your child swallowed a battery, you should still bring them to an ER. It's best to err on the side of caution in these cases and have your child checked out.
Follow these guidelines:
Call 9-1-1 or go to the ER immediately.
Do not try to induce vomiting.
Don't let your child eat or drink.
How can I prevent my child from swallowing these batteries?
It's important for parents to check out their children's toys and supervise when kids play. Here are a few things to look for when giving your child toys:
Battery-operated toys should have battery cases that secure with screws so that kids cannot pry them open.
When checking a toy for a baby or toddler, make sure it's unbreakable and strong enough to withstand chewing so batteries can't fall out.
Check toys regularly to make sure that they aren't broken or unusable.
Throw away broken toys or repair them right away.
Children's Minnesota Emergency Departments
At Children's, we want your children to stay safe. But, we know accidents happen.
We have more than 90,000 visits to our emergency rooms each year. In fact, we care for more pediatric emergency and trauma patients than any other health care system in our region. If your child falls on the stairs, visit one of our two emergency departments to get them checked out.
Level 1 Trauma Center in Minneapolis
We are the area's only Level I pediatric trauma center dedicated only to kids. Being designated as a Level I pediatric trauma center means that Children's Minnesota – Minneapolis is recognized by the American College of Surgeons and the Minnesota Department of Health as offering the highest level of care for critically injured children.
Alexandra Rothstein