Preemie to philanthropist: JonWalter's story
The Rhines weren't ready to become a family of three, but sometimes babies follow their own schedule.
One late November day, Anthony Rhines received a phone call which caused him to race home, breaking nearly every speed limit along the way. His wife, Brenda Rhines, who was only a few months pregnant at the time, called him and told him she needed to go to the hospital right away. Something wasn't right with her and the baby.
"Words can't really describe it," he said of that day. "You're just so concerned that your child is not going to be a normal weight."
They made it to Methodist hospital, where Brenda originally wanted to give birth to the couple's first child. But when she arrived, Brenda's blood pressure skyrocketed, putting both her and her baby in danger. Her care team was unable to lower her blood pressure, they made the decision to transfer her to Abbot Northwestern for a Cesarean Birth (C-Section). Knowing that she was going to have her baby extremely early, her care team needed her to be as close to a neonatal intensive care unit (NICU) that would be equipped to save her baby. That NICU was located at Children's Minnesota Minneapolis hospital, which is connected to Abbot Northwestern.
On November 23, 1996, JonWalter Rhines entered the world at just 1 pound 13 ounces. His father, Anthony, remembered that his wedding ring could fit all the way up JonWalter's arm when he was born. He stayed in the Children's Minnesota NICU, where he worked hard to build up strength and gain weight. Things seemed to be going smoothly until the family celebrated their first holiday with their son: Christmas. On Christmas Day, JonWalter developed a brain bleed. The experience was terrifying for the family. But JonWalter's care team knew exactly what to do for him, and he recovered.
"What Children's [Minnesota] did for us was just amazing. The staff, the doctors, it's just, words can't describe the gratitude I have for all of them," said Anthony.
In January 1997, JonWalter was finally healthy and strong enough to go home with his parents. He was only about 4 pounds 8 ounces when he went home, much smaller than the average full-term baby. Brenda and Anthony were scared bringing their son home. But, it was still a relief to have their entire family under one roof full time.
"I'm just happy that we are where we are at this moment in time," Anthony remarked, simply glad that he has time with his child and could watch him grow up.
Growing up the underdog
Considering his size at birth, JonWalter was a remarkably healthy boy growing up. He rarely got sick and caught up with his peers in size and development.
"I've been an underdog ever since I was born," said JonWalter. But he never thinks of it as a drawback, it only pushes him to be his best every day.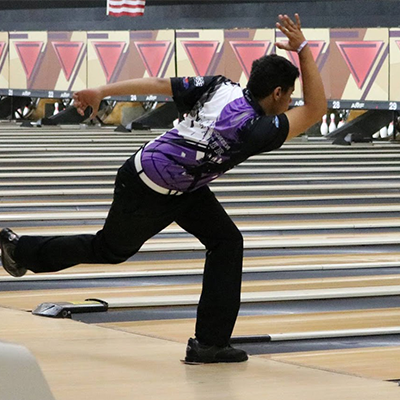 Now as a young man, who spends his time bowling and finishing up his degree at the University of Wisconsin-Whitewater while working part-time on campus, JonWalter knew it was time to give back to the community that helped him grow. This is a value that his father, Anthony, worked hard to instill in him.
But JonWalter was always naturally generous with his time, and was extremely selfless. It was no surprise when father and son decided to start a business that would eventually help them give back.
JonWalter and his father started an organization called SokGuru in December 2015. They sell high quality socks and give a generous portion of the profits to an organization or nonprofit that means a lot to them or to their community. They continue to invest about 40-60 percent of the money SokGuru brings in back into the community, which has amounted to around $30,000 in donations. After JonWalter graduates in the spring, he intends to continue running SokGuru on the side as a community investment platform.
When JonWalter had his golden birthday on Nov. 23, 2019, he didn't want gifts. He wanted to raise money for an organization close to his heart.
"I'm just really grateful for everything Children's has done for me. I wouldn't be here without you guys," he explained when asked why he wanted to give back to Children's Minnesota.
After his birthday, JonWalter presented Children's Minnesota with what would be the first of many checks.
Throughout the 23rd year of his life, he hopes to donate a five-figure sum to the hospital that saved his life. Which makes his father even more proud of him, if that could even be possible.
"We are all here on this earth to be doing things for people that need it and for the community," Anthony said. And this is a sentiment that he and his son can wholeheartedly agree on.
Alexandra Rothstein