Recognizing Thank a Resident Day
A conversation with Kate Policht, chief resident at Children's Minnesota Hospital St. Paul
Friday, Feb. 28 is Thank a Resident Day! To help us celebrate and honor the work our residents do at Children's Minnesota (and around the world), we're shining a light on Kate Policht.
Kate is the chief resident at the University of Minnesota's pediatric residency program, where she's worked for the program for three years as a resident and one year as a chief resident on the St. Paul campus. There are four main clinical training sites and Kate is one of four chief residents at the program. Read on to learn more about Kate's role and remember to take a moment to thank a resident!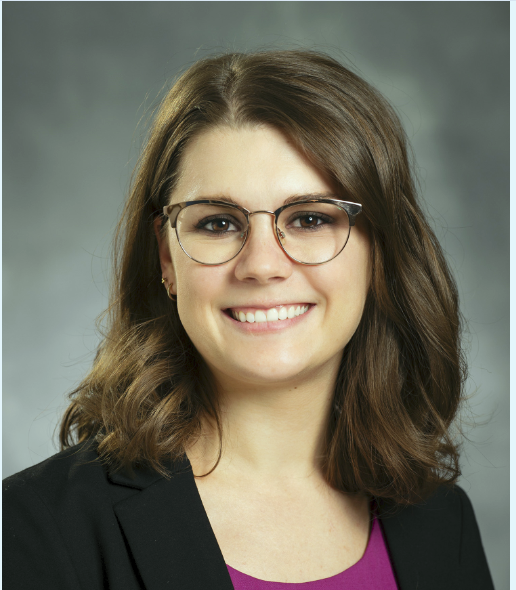 Describe the role of the chief resident and what a typical day looks like.
The chief resident role varies by medical specialty; in pediatrics the chief resident is selected to do an additional year working for the program in an administrative, educational and supportive role for the residents who are in their first three years of training. During all three years of pediatric residency – first years are called 'interns', and second and third years are called 'seniors' – residents working inpatient months are often working 70 to 80 hours a week with one day off out of seven. As a chief, we do everything we can to help support them during this stressful period of training.
My typical day includes teaching the residents during morning educational sessions, coaching/ teaching medical students, planning and scheduling educational and fun events, as well as working on big picture scheduling plans for all about 115 residents in our program.
What makes the residents in the University of Minnesota program so amazing?
The residents in our program are among the most caring and selfless people I've encountered. Their motivation to take care of patients and to care for each other continues to inspire me.
Feb. 28 is Thank a Resident day; can you please share why it's important for all employees to show gratitude to our residents?
Thanking residents for their hard work would make a huge difference in their day!
Do you have a favorite memory from working with residents?
I have a few favorite memories that include watching interns come back on a second rotation to Children's Minnesota in St. Paul much more confident and showing growth as a pediatrician –and when a class selflessly stepped up to help out a classmate in need.
Outside of work, how do you like to spend your time?
I like to try new recipes and new restaurants and learn how to cross-country ski.
Kaitlyn Kamleiter