Help prevent the spread of COVID-19: How to make homemade face masks
There has been a lot of questions regarding personal face mask use lately like, should I wear a face mask even if I'm not sick? The Centers for Disease Control and Prevention (CDC) now recommends wearing cloth face coverings in public places where it may be difficult to maintain social distancing, such as the grocery store. Minneapolis and St. Paul have both now made face masks a requirement in certain indoor spaces. Remember, cloth face coverings are not a replacement for social distancing.
It's recommended if you are sick that you wear a face mask when you are around others. Many people who are not sick may feel more comfortable wearing a face mask at home or outside as well. If you would like to make your own masks, here's how.
Children's Minnesota needs your help
Health care systems, including Children's Minnesota are in an urgent need for face masks (and other items) to help care for their patients, and keep families and staff safe. If you have extra masks, please consider donating them to Children's Minnesota. Cloth masks are worn by patient families while they are in the hospital.
You can donate homemade cloth masks at one of our supply donation centers.
How do I make homemade face masks?
Tips for how you sew your own face masks came from Allina Health.
What you will need:
Cotton fabric, you can even choose your favorite pattern or color.
Rope elastic, beading cord elastic will work (you may also use 1/8" flat elastic)
Cut the elastic 7" long and tie a knot at each end (DO NOT knot the ends of the flat)
How to make two face mask sizes: Adult or child
Put right sides of cotton fabric together.

Cut 9×6 (adult) or 7.5 x 5 (child).
Elastic 7 inches (adult). If elastic is not available, you can sew ties made of 100% cotton or use bias tape.

Starting at the center of the bottom edge, sew to the first corner, stop. Sew the elastic with the edge out into the corner. A few stitches forward and back will hold this.
Sew to the next corner, stop, and bring the other end of the same elastic to the corner and sew a few stitches forward and back.
Now sew across that top of the mask to the next corner. Again, put an elastic with the edge out.
Sew to the next corner and sew in the other end of the same elastic.
Sew across the bottom leaving about 1.5" to 2" open. Stop, cut the thread. Turn inside out. Pin 3 tucks on each side of the mask. Make sure the tucks are the same direction.
Sew around the edge of the mask twice.
*Sewing pattern courtesy of Deaconess
Face mask tips
Use different fabrics on each side of your homemade face mask so you know which one faces in versus which one faces out.
Watch this instructional video.
If you are a parent and have a child in the hospital, please wear a homemade mask or the hospital will provide you with a mask to wear.
No sewing machine? No problem.
U.S. Surgeon General Jerome Adams demonstrates how you can make a homemade cloth mask without sewing. This face covering can be made using items you already have around the house, such as a scarf, a bandana or a t-shirt.
Watch the video from the CDC to learn how to make these no-sew masks.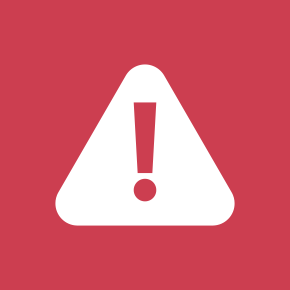 Give Now
to support the most urgent needs at Children's Minnesota.
Kaitlyn Kamleiter