Virtual care services at Children's Minnesota are rapidly expanding
Children's Minnesota is responding to changing patient, family and provider needs as the coronavirus (COVID-19) pandemic continues to unfold. In order to offer the best care possible, we are expanding  virtual care for specialty services, primary care and inpatient units.
What is virtual care?
Through the virtual care program at Children's Minnesota, children and their families can video chat with their care team from the comfort of home or their patient room. During virtual visits, patients and health care providers can see, hear and talk with each other, much like in-person appointments.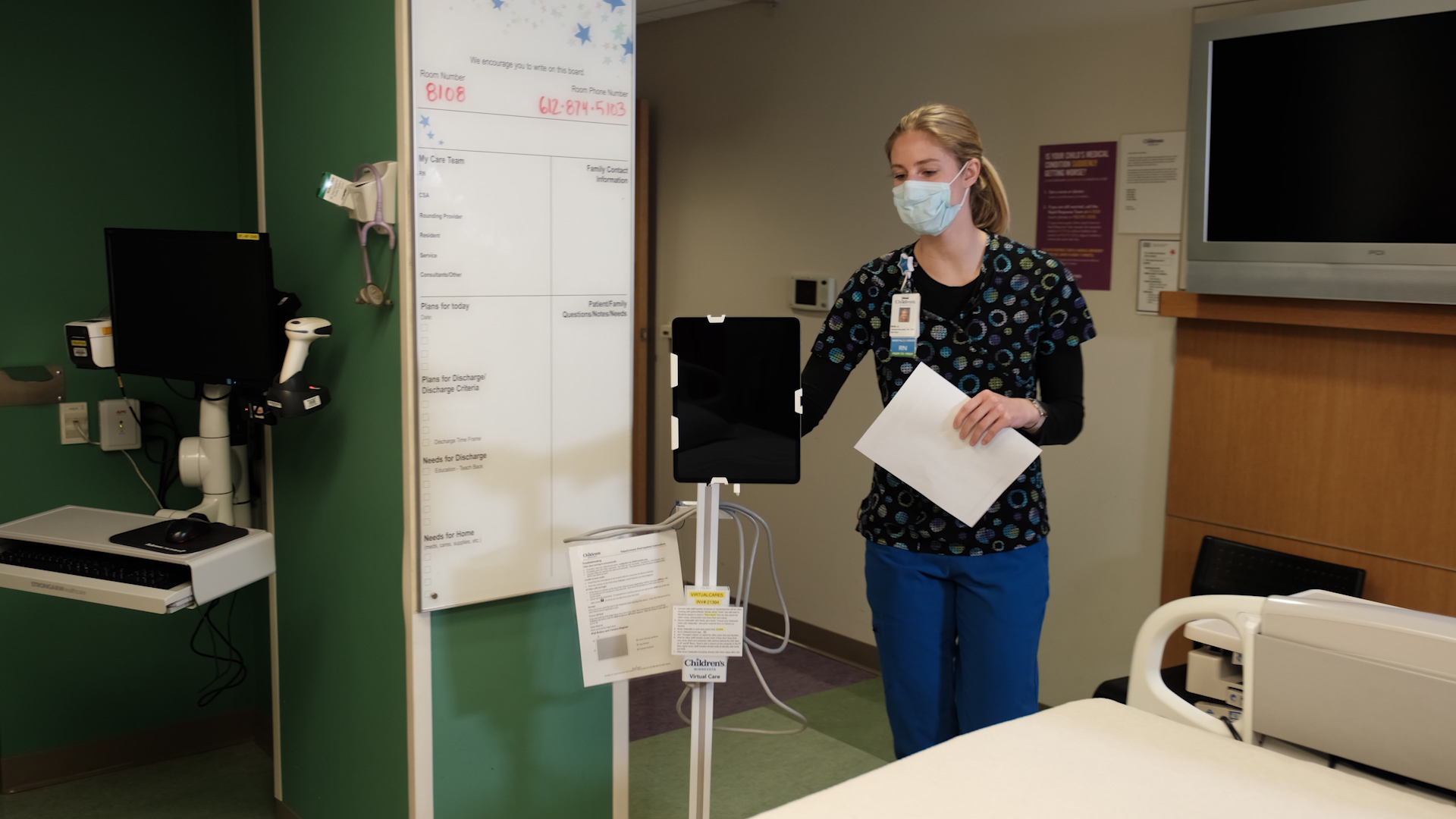 How has virtual care positively impacted our patients and families?
In March, Children's Minnesota ramped up offerings, more than doubling the number of service lines providing services through virtual care. As patients and patient families utilize this service, patients with chronic or one-time needs can get the services they need while maintaining social distancing measures. The response from patient families has been overwhelmingly positive.
Continuing to expand virtual care services
During this unprecedented time, we want to be there for your family, and we will continue to care for the most amazing people on earth—kids! We will continue to expand our virtual care services in order to support social distancing best practices, continue to offer services to high-risk patients, and reduce the number of people entering a patient room.  While maintaining the same high-level of care, Children's Minnesota providers will continue to discuss virtual care as an option with patients and patient families after we have overcome the COVID-19 pandemic. Patients and families would work with their care team to decide if virtual or in-person visits will work best for them.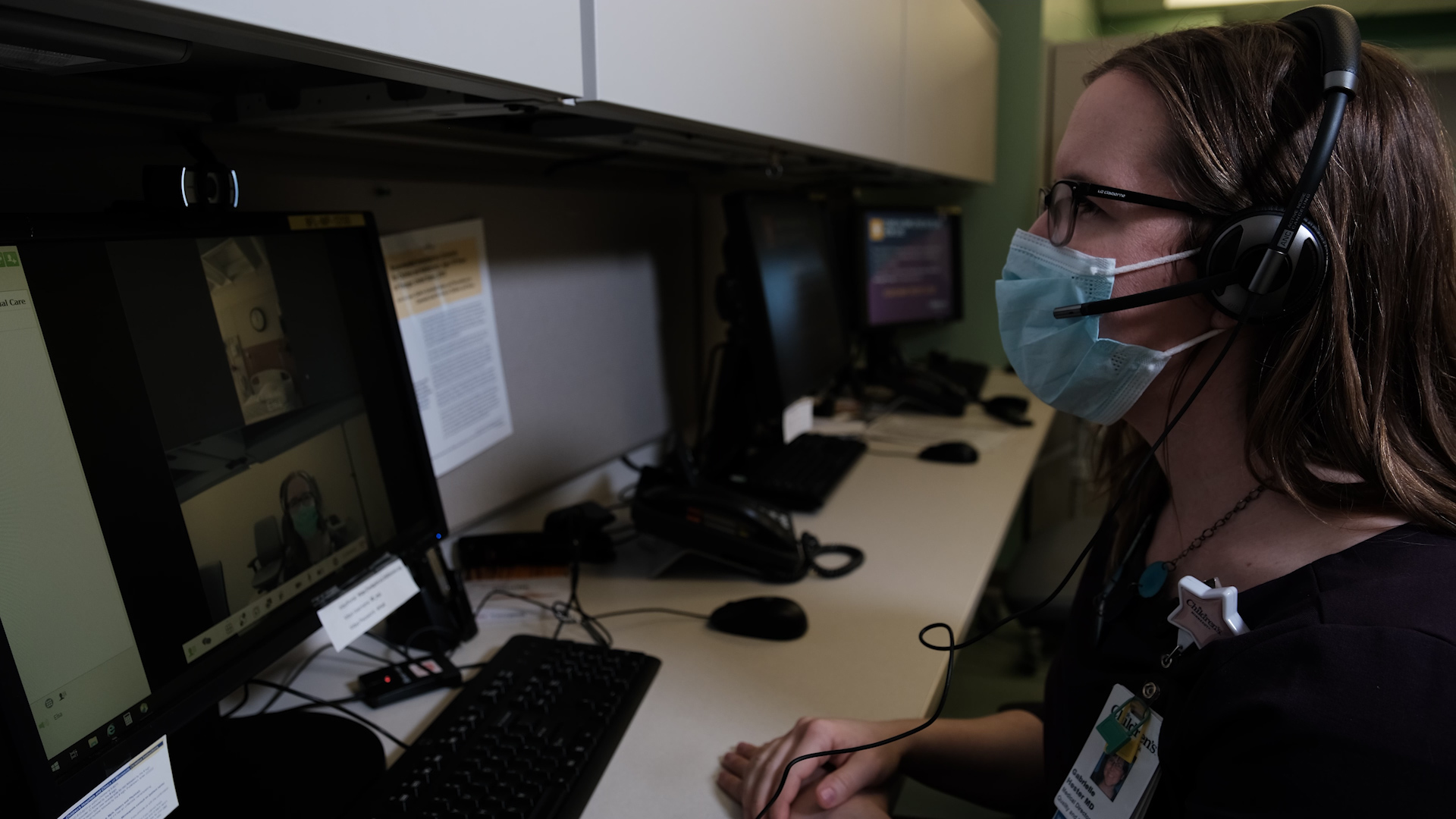 Offering inpatient virtual care
Children's Minnesota has deployed "telebuddy" carts in all of our inpatient hospital units and emergency departments at both the Minneapolis and St. Paul campuses. This technology allows patients to meet with their provider, social worker or other care team members while reducing the number of people entering their room. The care team works with each patient individually to determine whether virtual care meets their needs.
Will my insurance cover virtual care visits?
Many, but not all services offered through virtual care, are covered by insurers. If you have questions about coverage, we recommend you consult your insurance provider to discuss coverage.
Participating virtual care specialty services and primary care
Here is the current list of specialty services and primary clinics that offer services through virtual care. (Services are added frequently, check with your clinic for availability.)
Primary care.

Partners in Pediatrics Clinics: Brooklyn Park, Calhoun, Maple Grove, Plymouth, Rogers.
Hugo, Minneapolis, St. Paul, West St. Paul.

Psychiatry.
Psychology.
Depending on the service, virtual care may be available to new patients.  To make an appointment, please call your clinic and they will help you set up the right type of visit for your child's needs.
Kaitlyn Kamleiter