Children's Minnesota celebrates National Emergency Medical Services Week
National Emergency Medical Services (EMS) Week honors the many people who serve as EMS providers. During this time of COVID-19, it is especially important to recognize these individuals for their willingness to support the public health response to the pandemic while still responding to everyday emergencies.
Here at Children's Minnesota, emergency medical technicians (EMTs) provide care to patients in the Emergency Department and training and education through the Emergency Response Training Center. They play an important role in ensuring patients receive the best possible care. They also support our organization's ability to provide care throughout the metro area, responding to emergencies and transporting patients from one location to another.
To celebrate all of the amazing work our EMS providers do, we sat down with Anna Cheney, Ryan Leba and Emily Tucker, EMTs at Children's Minnesota, to talk about their work: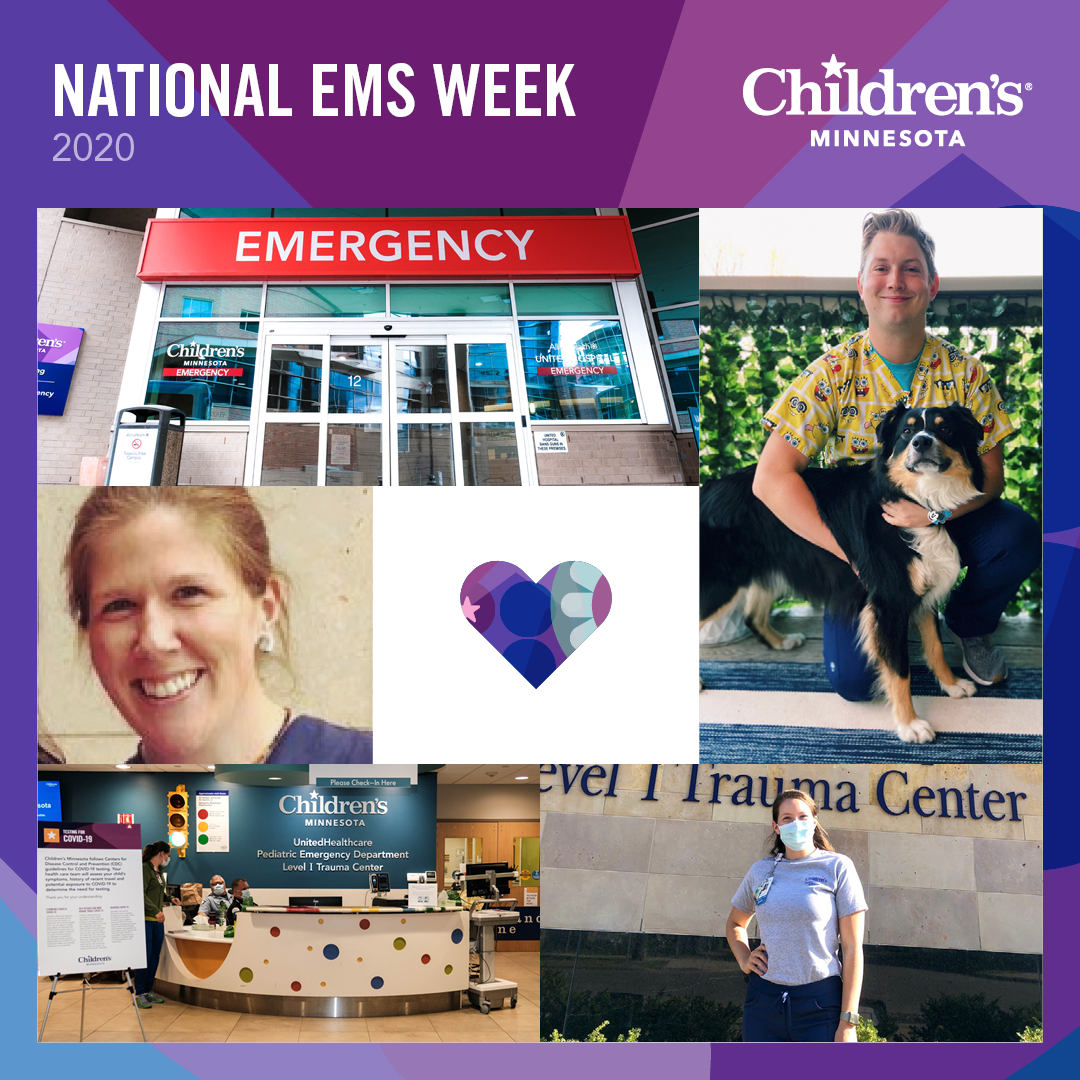 Kaitlyn Kamleiter