Children's Minnesota in the News
Dr. Gigi Chawla honored as one of Minneapolis/St. Paul Business Journal's 2020 Women in Business
Dr. Gigi Chawla, chief of general pediatrics at Children's Minnesota, has been named an honoree of the Minneapolis/St. Paul Business Journal's 2020 Women in Business award. Dr. Chawla is among 51 women recognized for their professional achievements and contributions to the Twin Cities community.
"It's an honor to receive this recognition, and to be placed among such an amazing group of individuals whose contributions strengthen the communities we serve," said Dr. Chawla. "Being an advocate and a voice for children while providing our patients and families with quality, value-based care have been the driving forces behind my work at Children's Minnesota. To be recognized for this is truly special."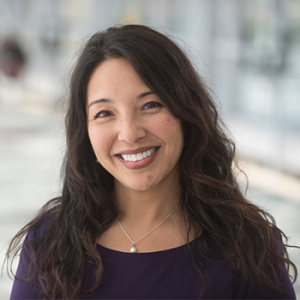 Dr. Chawla is recognized for her leadership in advancing Children's Minnesota's forward-thinking efforts around population health and community engagement. She advocates to create an environment for child health that extends beyond the clinic, and works to integrate school-based care and primary care with behavioral health and social support services for families.
This also includes her work through the Reach out and Read program and the social determinants of health screening system-wide, as well as her help in launching the first value-based care initiative at Children's Minnesota, leading to the development of a group model incentive plan for thirteen clinics.
If you are subscribed to the Minneapolis/St. Paul Business Journal, you can see the list of more Women in Business 2020 honorees here.
Congratulations, Dr. Chawla!
Nick Petersen