Health Professional News, Press Releases
Children's Minnesota CFO among Finance & Commerce's Top Women in Finance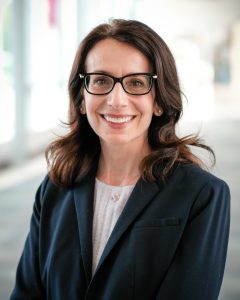 Children's Minnesota CFO, Brenda McCormick, has been named an honoree for the 2020 Top Women in Finance award with Finance & Commerce magazine. Brenda is among the Circle of Excellence honorees, as this is her second time to receive the award. Finance & Commerce's Top Women in Finance honors program recognizes women who are making an impact not only in their professions but also in their communities in Minnesota. An outside panel of experts reviewed the nominations and helped to select the honorees.
Brenda brings nearly 30 years of experience in finance leadership roles across industries in for-profit and not-for-profit organizations. As CFO at Children's Minnesota, she is a vital member of the executive leadership team and part of the strategy group tasked with shaping the future of the health care system. Brenda is a forward-thinking leader dedicated to ensuring the growth and profitability of the organization. She leads Children's Minnesota's finance teams, including planning and analysis, controllership, treasury and investments, strategic payer contracting, revenue cycle operations, health information management, grant accounting, employee retirement benefits and foundation finances. She has brought an increased focus on leadership development and empowers her teams with the tools and skills needed to ensure the organization's success.
Brenda will be profiled in the Top Women in Finance magazine and honored at a virtual event on Nov. 19. To see the full list of honorees and learn more about the award, read the Finance and Commerce announcement here.
Please join us in congratulating Brenda on this amazing achievement!
Dina Elrashidy