Children's Minnesota nurse's COVID-19 experience leads her to national conference
Deanna Jensen, certified nurse anesthetist at Children's Minnesota and captain in the Air Force Nurse Corps, helps fight COVID-19 in New York City
Deanna Jensen, MS, APRN, CRNA, PHN, is a certified registered nurse anesthetist (CRNA) at Children's Minnesota, where she works with patients undergoing surgery. Outside of Children's Minnesota, Deanna is a registered nurse (RN) and captain in the Air Force Nurse Corps. On April 4, duty called. President Trump declared a national emergency and signed an executive order authorizing the Department of Defense to activate the Ready Reserves. Deanna was given 24 hours of notice before hopping on a plan to New York City along with 3,000 additional military members sent to support the COVID-19 pandemic.
Duty calls
"I was assigned to Lincoln Medical and Mental Health Center, which serves the South Bronx in New York," said Deanna. "The neighborhood that Lincoln is located in is one of the poorest in New York City and the Bronx was hit particularly hard by COVID."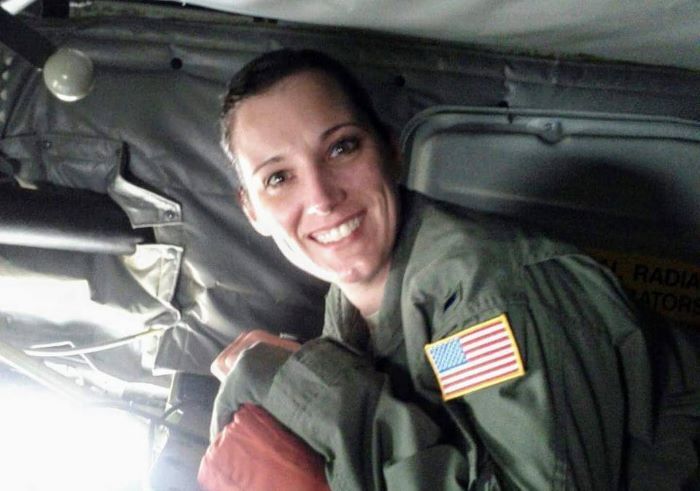 When Deanna and her team arrived at Lincoln Medical and Mental Health Center, they found a hospital in crisis. With just 30 ICU beds and 207 beds total, the hospital had been forced to convert many wings to makeshift ICUs. On the day they arrived, there were 287 patients. Virtually all patients admitted had tested positive for COVID-19, with 112 intubated. And the hospital had a 90 percent intubation mortality rate.
Working at Lincoln Medical and Mental Health Center
While the Lincoln staff were focused on caring for their growing numbers of patients, the Air Force Medical and Nurse Corps team identified a need for prone positioning. Prone positioning is the process of carefully turning a patient so they are facing downward. Being in this prone position helps distribute oxygen more evenly through the lungs and improve overall oxygenation. Deanna and her colleague assembled an interprofessional team and developed a prone service to rotate patients from the supine (face upward) position to the prone (face down) position, where they remained for at least 16 hours a day.
Developing such a detailed process in an unfamiliar hospital was a challenge, Deanna says. "There were many moments of frustration and feelings of being defeated, however we were able to overcome this with the support of the hospital staff and gratification of patient improvement."
Measuring success
In less than six weeks, the team of 26 cared for 70 patients and performed more than 800 movements (supine, prone, head turns). The prone positioning process showed positive outcomes for the patients in their service.
"Through recent statistical analysis, comparing patients on our service to patients who were not, we determined prone positioning was significantly associated with reduced mortality," said Deanna. "In addition, prone positioning in patients diagnosed with moderate to severe acute respiratory distress syndrome due to COVID-19 is associated with longer time to death in those who expired, improved physiologic parameters, and one in-hospital death could be averted for every eight patients treated."
National research presentation
Her research recently caught the attention of the American Association of Critical Care Nursing, and she was asked to present her findings at The Society of Critical Care Medicine (SCCM) conference, "COVID-19: What's Next?" Deanna shared her presentation, "Developing an Interprofessional Proning Service for COVID-19," during the virtual conference, which also featured a plenary lecture by Anthony S. Fauci, MD, director of the National Institute of Allergy and Infectious Diseases.
"It was an honor to present at the conference and share our research with others learning more about caring for COVID-19 patients," said Deanna. "I enjoyed learning the recent COVID research findings, therapeutic interventions and current guidelines from the experts in the field. It was amazing to hear all of the current and potential health care advancements that has evolved during this pandemic."
Deanna, her colleagues with the Air Force Medical Nurse Corps, and the Lincoln Medical Center research staff are in the process of publishing their research, which is available to view on reasearchsquare.com. Deanna also created a video to share with her team upon her return Minnesota.
We are grateful to have Deanna's expertise and forward-thinking mindset on the Children's Minnesota team and are thankful to her for sharing that with our country in this time of need. We are proud to support our employees who share their time and talents in our military services.
Kaitlyn Kamleiter