Patsy Stinchfield among Notable Heroes in Health Care 2020
Patsy Stinchfield, CPNP, NCP, senior director of infection control and prevention at Children's Minnesota, has been named one of Twin Cities Business magazine's Notable Heroes in Health Care 2020. Patsy is among several health care industry professionals who have shown the ability to effect change, demonstrated a willingness to share expertise, and are committed to working toward solutions that improve lives in our community.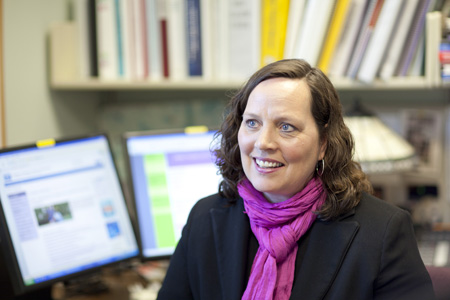 As one of the foremost experts on infectious disease, with a history of addressing public health emergencies, including multiple measles outbreaks in Minnesota, Patsy recognized the potential impact of COVID-19 before it arrived in Minnesota. She plays a leading role in Children's Minnesota's COVID-19 command center, helping make decisions on infection prevention guidelines for various aspects of hospital operations.
Notable Heroes in Health Care is a special feature in the Dec./Jan. issue of Twin Cities Business. The leaders profiled were nominated by their peers.
You can read the full profile here: Patsy Stinchfield – Notable Heroes in Health Care 2020
Congratulations, Patsy!
Nick Petersen