Children's Minnesota equity and inclusion summer internship program
Children's Minnesota relaunches its E&I summer internship program in 2021
Children's Minnesota is excited to share that we will be hosting interns through our equity and inclusion (E&I) summer internship program! The goal of the E&I internship program is to expose high school and college students to different career options at Children's Minnesota, as well as to allow students the opportunity to learn and engage in areas that they potentially see as a future career opportunity.
By 2050, one out of two eligible workers in Minnesota will be people of color and Native American. This is why enhancing Children's Minnesota's existing internship program to include even more opportunities for diverse high school and college students will significantly impact our ability to recruit and retain a diverse workforce today and in the future.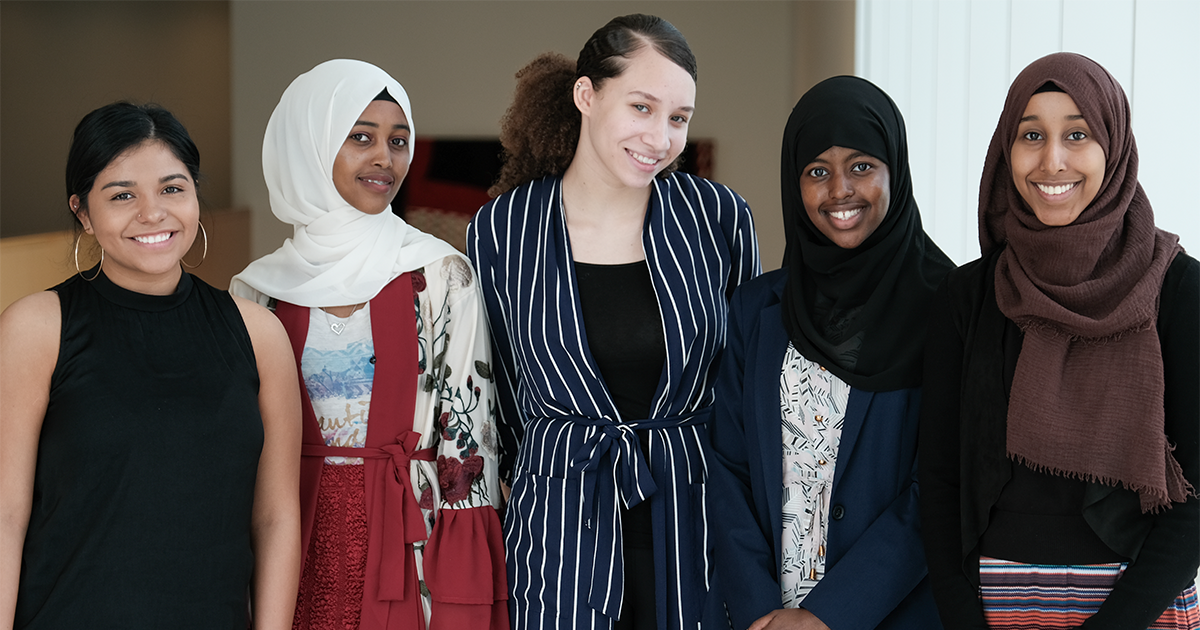 "We want all who engage with us to feel valued, included, respected and supported. That means having a workforce and partners who reflect the diversity and rich backgrounds of the communities we serve," said James Burroughs, vice president, chief equity and inclusion officer. "Having the equity and inclusion internship program creates a pipeline of talent that ensures that those from diverse backgrounds have access to future employment opportunities at Children's Minnesota. This, in turn, ensures best-in-class care for patients and families."
Dr. Samreen Vora, medical director of the Simulation Center, expressed her gratitude for the E&I internship program: "The simulation program had the privilege of participating in the E&I internship program in the summer of 2019. It was a great opportunity to engage with a young, enthusiastic person who brought new perspectives to our team and to Children's [Minnesota]."
The 2019 Simulation Center intern, Suad, was a student at the University of St. Thomas, who was incredibly eager to learn and try new things. Not only did this internship help her add new skills to her portfolio, Saud and the other interns brought new ideas to Children's Minnesota.
"Being part of the internship program was a great opportunity to help create the groundwork for long term diversity, equity and inclusion at Children's [Minnesota]," said Dr. Vora.
Our internship partners
In 2021, Children's Minnesota will be working with the following partners to provide high school and college internship opportunities:
If you are interested in learning more about the internship program at Children's Minnesota, please contact our program partners directly.
Kaitlyn Kamleiter