Family Advocacy Week 2021 shines a light on the importance of prioritizing kids' health care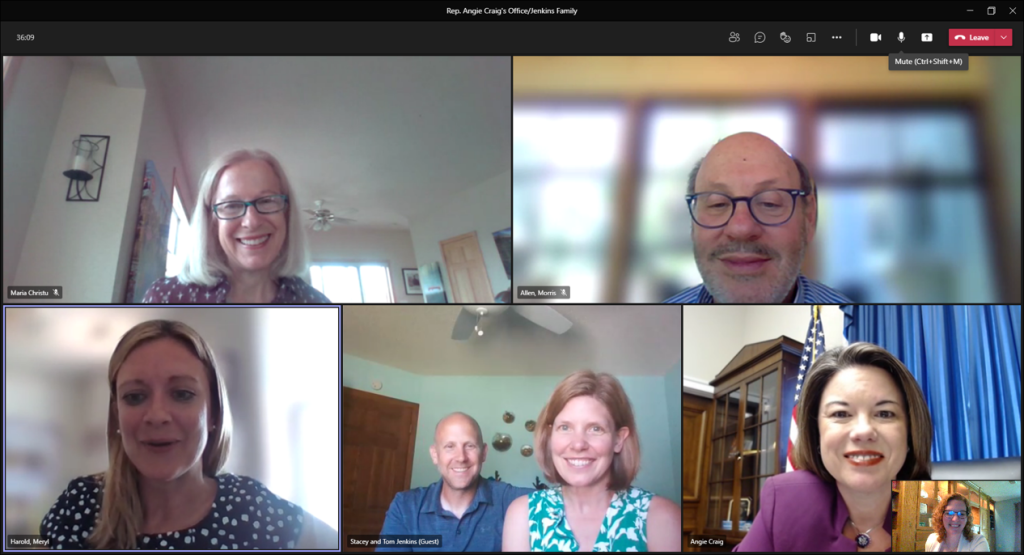 Last week, 50 patients from 40 children's hospitals across the country gathered virtually for the Children's Hospital Association (CHA) Speak Now For Kids Family Advocacy Week, to raise awareness about the critical role children's hospitals play in the community. Our 2021 Children's Minnesota Champion, Sam Jenkins and his family, participated by advocating for funding and programming for children's hospitals and children with special health care needs in a week of meetings with lawmakers.
From June 13 to June 18, Sam and his parents, Stacey and Tom, met with United States Senators and Representatives to share his experience at Children's Minnesota and to discuss why Medicaid funding is important to the health of kids.
Sam's Children's Minnesota story
When Sam was just 19 months old, he needed treatment to help manage his seizures. The family relocated from Iowa to Minneapolis soon after, in part to be closer to the neuroscience program at Children's Minnesota. Sam's care was complex, and it took doctors nearly two and a half years to find a medication that could help. In addition to seizures, Sam was also prone to lung infections and was hospitalized several times for pneumonia.
Thanks to the neuroscience team at Children's Minnesota, Sam found a medication that helped minimize his seizures, and he learned to walk and regained some independent skills he'd lost.
At 11 years old, the specialists at Children's Minnesota officially diagnosed him with SCN2A related epilepsy, a rare genetic chromosome disorder associated with epilepsy, autism and other neurological issues.
"Children's Minnesota is important to our family because kids need a different kind of care than they can get in an adult hospital," says Stacey, Sam's mother. "We count on Children's Minnesota for Sam's epileptic care, but also for sedated dental procedures and blood draws."
The pandemic only made life more challenging for Sam, who has been home-schooled since the pandemic began.
"Sam's world really closed down with COVID-19," says Stacey. "Sam is not able to mask, often puts his hands in his mouth, and has other medical history that makes him susceptible to the coronavirus."
Sam is now 15 years old and doing relatively well. His seizures are controlled with medication, and he continues to see five specialists at Children's Minnesota.
During Family Advocacy Week, Sam and his family met with Representative Angie Craig and staff from the offices of Senator Tina Smith, Representative Betty McCollum and Representative Pete Stauber.
Sam and his family are using their experience to elevate issues close to the hearts of so many children and families across the country. Thank you, Sam for being our courageous 2021 Family Advocacy Week Champion!
Dina Elrashidy