Children's Minnesota in the News, Mighty Blog
Dr. Angela Kade Goepferd applauds Gov. Walz ban on conversion therapy
On Thursday, July 15, Minnesota Governor Tim Walz signed an executive order banning the use of conversion therapy on lesbian, gay, bisexual, transgender and queer (LGBTQ) youth in the state.
Dr. Angela Kade Goepferd, chief education officer and medical director of the Gender Health program at Children's Minnesota, was invited to the governor's order signing to talk about why the ban is important for LGBTQ kids.
"Yes, banning conversion therapy helps us send the message to LGBTQ kids that there isn't anything wrong with who they are; that the way they love others and identify their genders isn't' something to be fixed or changed. But more than that, it gives us the opportunity to boldly step into a space of loving and celebrating LGBTQ kids and all of the ways that their ability to reimagine identity and relationships enhances the world for all of us," said Dr. Goepferd.
Every leading medical and scientific association including the American Medical Association (AMA), American Academy of Pediatrics (AAP), and National Education Association (NEA) has denounced conversion therapy for minors, citing its harmful effects on the long-term mental health of LGBTQ+ youth.
"As a pediatrician at Children's Minnesota, a Board member of the Minnesota chapter of the AAP, a proud member of the LGBTQ community here in Minnesota, and as a parent of three young children of my own, I want to say thank you for this executive order today on behalf of our LGBTQ patients and the pediatric clinicians who care for them," said Dr. Goepferd.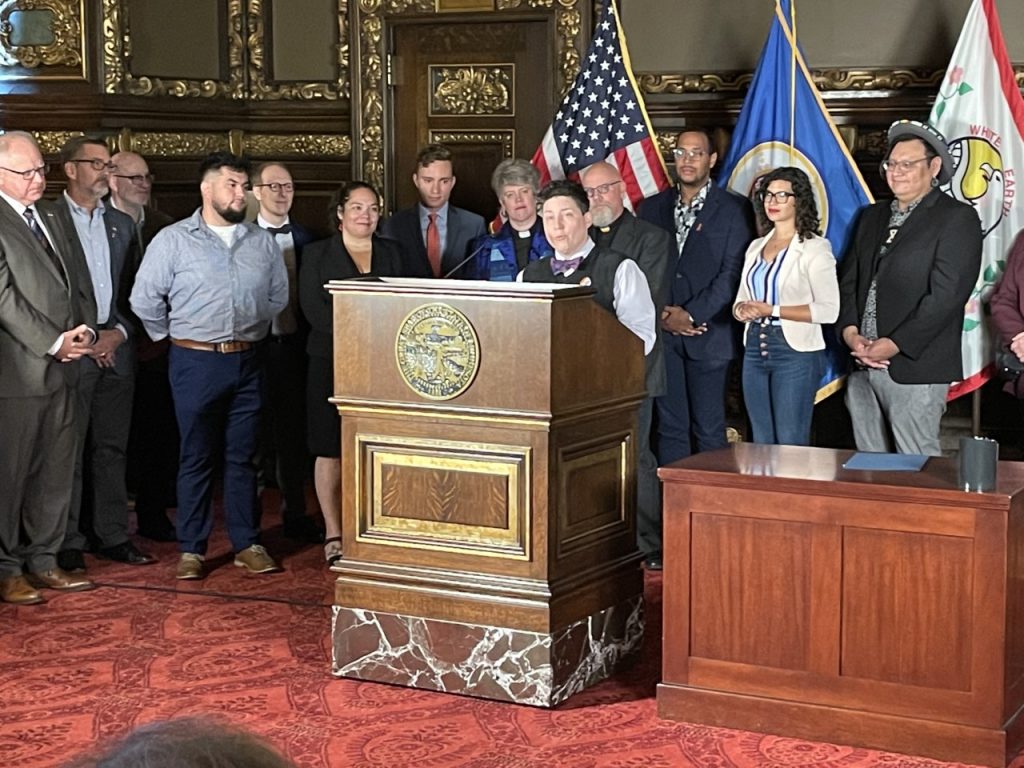 Minnesota joins 23 other states, the District of Columbia and Puerto Rico in banning the dangerous and discredited practices that try to change a person's sexual orientation or gender identity or expression.
Read more about the governor's executive order here.
Children's Minnesota Gender Health program
Children's Minnesota Gender Health program is an exclusively pediatric, multidisciplinary gender health program, and includes pediatric gender health, endocrinology, and adolescent health physicians as well as social work, psychology and psychiatry.  The Gender Health program provides compassionate and comprehensive care for transgender and gender-diverse youth. We're dedicated to serving as an essential medical partner and resource for transgender youth and families along their journey. We are here to help, every step along the way.