National Neonatal Nurses Week 2021
Tiny babies need big help and that's where the neonatal experts at Children's Minnesota come in.
In honor of Neonatal Nurses Week, September 13-19, 2021, we are highlighting Jill Bauer, registered nurse (RN) and health professional liaison for neonatal at Children's Minnesota. Jill has been an RN for 40 years and has been a NICU nurse for 36 years.
"It truly is a huge responsibility and honor to be a part of getting to help little ones in their first moments and days start out well so that they can live happy healthy lives going forward," Jill said.
What do neonatal nurses do and how do they help patients?
Neonatal nurses are registered nurses who specifically work in the neonatal intensive care unit (NICUs), helping babies grow healthy and strong.
"The first moments of a life, especially when it doesn't go smoothly, can determine a lot about how the quality of the rest of that life will be lived," said Jill. "The neonatal nurse along with the neonatologist and neonatal team have a critical role in impacting how that plays out."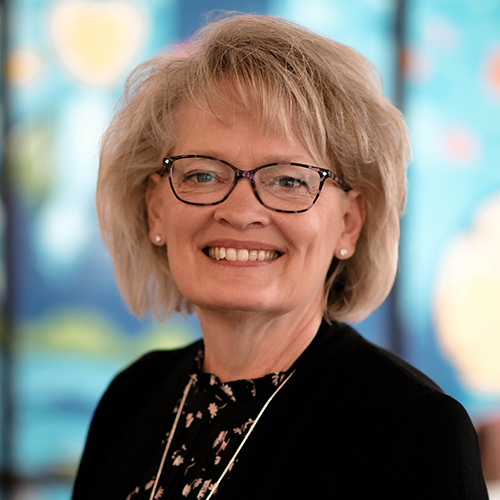 The Children's Minnesota neonatal team of nearly 500 doctors, surgeons and pediatric specialists is the largest in Minnesota — and one of the largest in the country. The neonatologists and neonatal nurses provide 24/7 care for all the babies in the NICU.
What's the best part of being a neonatal nurse?
Being a neonatal nurse is an extremely tough, yet rewarding job. The neonatal team takes care of the most complex and critically-ill newborns and babies, with one goal: help those babies go home healthy.
When Jill was asked what her favorite memory was as a NICU nurse, she said, "There are so many special moments that I treasure from my career, but my very favorite memories will always be the individual babies I helped care for that were able to overcome giant hurdles and recover from a critical beginning."
Working with both babies and parents
When working in the NICU, neonatal nurses work to help the baby get better, but they also have to help the parents through this incredibly difficult time. Working with the whole family and helping parents understand how to care for their newborns is one of Jill's favorite things about being a NICU nurse.
Jill describes the amazing neonatal nurses at Children's Minnesota. "The neonatal nurses at Children's Minnesota are really incredibly passionate humans and important members of a skilled team trained to assess and intervene in ways that contribute much to helping precious newborns start out their lives well!"