Cullen Cisneros is battling cancer. For the second time in his young life.
At just 3 years old, Cullen Cisneros faced acute myeloid leukemia (AML). At the time, Children's Minnesota became a second home for the Cisneros family as Cullen endured months of chemotherapy. He eventually recovered and went on to enjoy simply being a kid: playing baseball and video games, hanging out with friends, spending time with siblings.
In 2020, Cullen, then 11, seemed healthy. But he had persistent headaches. That worried his parents enough that they headed back to Children's Minnesota, where doctors found a tumor in his pelvis. They diagnosed Cullen with an entirely different cancer than he had had previously: Ewing's Sarcoma. It was spreading to other parts of his body, including his brain, which was causing the headaches.
His family was stunned. Their world changed in an instant. Amid a global pandemic, they had to begin another cancer journey and aggressive treatment plan.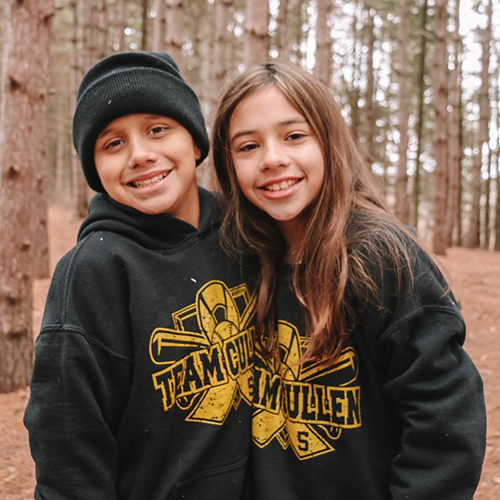 In September 2020, Children's Minnesota once again become a second home. Returning to the same cancer floor in the same hospital, Cullen's parents Matt and Amy found comfort in the nurses who remembered their little boy from so many years earlier.
"They still remembered how crazy he was at 3 years old, what a wild little child he was," Amy says.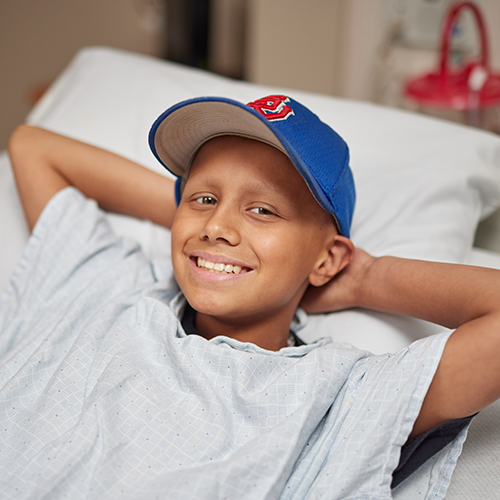 While no cancer battle is easy, the care program at Children's Minnesota is designed to make each day a little brighter. Little things help, his parents say, like the snack cart that makes its rounds on the floor, and the art projects that the Child Life team bring to the rooms.
When the "little things" aren't enough, the care team does whatever it can to make a difference. When COVID-19 restrictions made it difficult for patients to have visitors, Children's Minnesota found a way to accommodate a very special guest: Cullen's twin sister Lily.
"That was huge," said Matt. "When they are together, it's just completely relaxed. That's the comfort zone."
Cullen turned 12 in July and, if he feels well enough, plans to return to middle school this fall following his latest round of treatment. Upcoming scans will determine the next steps in his cancer journey.
Hope is alive and well for the Cisneros family. Their dream for Cullen — their feisty, funny, stubborn boy — is simple: they want him to enjoy a long, long life.
Give to Children's Minnesota
When you donate to Children's Minnesota, you make possible the most extraordinary care. Fetal surgery. Heart transplants. Innovative cancer treatments. Your donations also make possible the vital wraparound care — support services, financial help, sibling play areas — that help families cope with hard times. As a nonprofit, we rely on the generosity of people like you to make it all possible. Learn more and donate here.