Children's Minnesota in the News, Health Professional News
Dr. Gigi Chawla featured in Metro Doctors, shares her best practices for physicians finding and using their authentic voice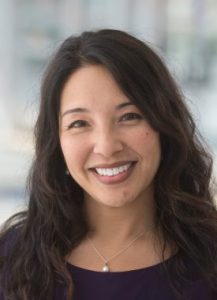 Dr. Pamela Gigi Chawla, MD, MHA, vice president and chief of general pediatrics at Children's Minnesota and medical director of Reach Out and Read Minnesota, was featured in the fall 2021 issue of Metro Doctors titled, "Advocacy beyond the clinic." The collection of essays highlights the physicians' interests and passions they translate to grassroots action that help address the social determinants of health and promote positive patient outcomes.
In her essay, Dr. Chawla laid out a framework that physicians of all experience levels can follow to find and grow their advocacy voice. She encourages readers to consider the following:
WHAT do I advocate for? Reflect on what topic(s) need your particular ideas, voice and support to advance. Consider that when you advocate from a personal experience, your voice will be heard differently.
How much TIME can I devote? Work-life balance and provider burnout are real. Recognize if advocacy feels like work to you and is contributing to burnout, or when it does the opposite and recharges you.
HOW do I advocate? Consider whether you prefer structured opportunities and time commitments, where your strengths lie and how you can use social media to reach your audience.
In her 20 years as a provider, Dr. Chawla has pondered and reevaluated these questions throughout her journey. In times of doubt, she comes back to this, "voices that translate the clinical context, understand patient priorities and hold a trusted relationship with patients are needed."
In the end, she recommends focusing on a topic or two that is personally important and letting your authentic voice be heard!
Read her full essay in the fall issue of Metro Doctors to find out how and where she spends her advocacy energy.
Lindsay Konsor