Giving kids a voice through speech-language pathology
The pediatric physical medicine and rehabilitation team at Children's Minnesota knows that every child has unique needs as they grow up — and there may be obstacles along the way. All the professionals on the team have specialized training. Our physical medicine and rehabilitation team is the glue to manage care for children with complex needs.
One-of-a-kind kids deserve exceptional care
Children's Minnesota offers a wide range of pediatric physical medicine and rehabilitation services. They fall into these main categories:
We get kids moving. Our physical therapists help kids do everyday activities that call for moving their bodies, such as walking and catching a ball.
We help maximize their abilities. Our physiatry team provides guidance on complicated therapeutic interventions, the selection of appropriate medical equipment, such as wheelchairs, and in managing complex medications needed due to the child's condition or disease.
We give them a voice. Speech-language pathologists help kids overcome challenges with speech, language, communication, feeding and swallowing.
We help them succeed. Occupational therapists help kids master skills they need in daily life, whether they're buttoning their jackets, writing their names, eating their breakfasts or coping with all the sights, sounds and jostling on the school bus.
National Rehabilitation Awareness Week
National Rehabilitation Awareness Week is celebrated and recognized Sept. 19-25, 2021! In honor of this special month, we talked with Hannah Butzman, M.S., CCC-SLP, speech language pathologist at Children's Minnesota.
Tell us about your role as a speech language pathologist.
You may hear us referred to as a "speech teacher," "feeding specialist," "bottle brigade," or simply, "the talking doctor." These are all true but the official title is, speech language pathologist.
Speech pathologists play an integral role in the care of preterm babies in the neonatal intensive care unit (NICU) through young adults here at Children's Minnesota. I team with a wide variety of professionals to provide the best care to children with a variety of communication disorders including language, speech sound disorders, fluency, voice and resonance, social communication, and feeding and swallowing disorders.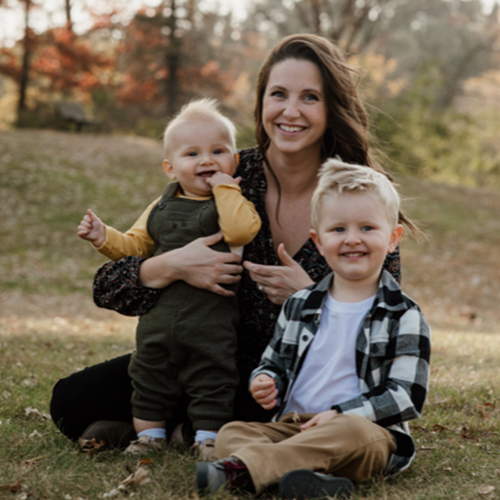 What do you like to do outside of work?
When not at work you can find me with my husband, two young boy, and my sweet labradoodle spending time outside at the park and going for long walks. I enjoy hot coffee, campfires, cheese and cheering on the Green Bay Packers!
What does National Rehabilitation Awareness Week mean to you and your team?
National Rehabilitation Awareness Week is an opportunity to shine a light on the profession of speech therapy and the critical role it plays to support patients in order to live their fullest life.
This week is about the recognition of the variety of disciplines involved in the rehab department and the many ways we contribute to positive patient outcomes. This week is important to celebrate the amazing rehabilitation team of Children's Minnesota and the strong commitment and passion we bring to work every day.
What do you think makes kids amazing?
Their strength and determination.
What do you love most about your job?
I love that the field of speech therapy is so broad. I am able to work with patients across the lifespan in a variety of settings. There is always something new to learn, people to team with and strategies to implement.
But what I love the most about what I do, is working with the most amazing people, the children and patients of Children's Minnesota. They are what push me to do better. These children and young adults are resilient and challenging and are the reason I absolutely love what I do.
Alexandra Rothstein