Mariana Quiroga, senior director of marketing, shares how she is celebrating Hispanic Heritage Month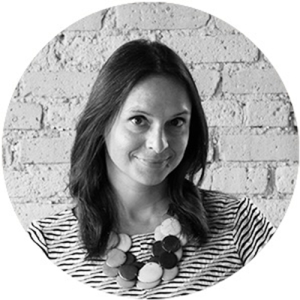 Mariana Quiroga joined Children's Minnesota as the senior director of marketing. In her role, she helps the marketing and communications team define how to create better brand awareness and reputation.
Mariana grew up in Argentina and Brazil. She has a Bachelor of Arts degree in Marketing from a Brazilian university, and a Master's in Business Administration from Northwestern University (Illinois). She made Minnesota her home in 1999.
We talked with Mariana about how she is choosing to celebrate Hispanic Heritage Month – Sept. 15-Oct. 15.
What inspired you to work at Children's Minnesota?
I was very focused on joining an organization that both had a great mission and the means and discipline to deliver on it, especially an organization that served our very diverse community. The work done and the thoughtful attention to each family provided by Children's Minnesota was always very inspiring to me.
The final nudge was when I was volunteering with TEDx Minneapolis (our local branch of TED Talks) and Dr. Angela Goepferd, medical director of the Gender Health program at Children's Minnesota, was a speaker – I did not know about so many things that Children's Minnesota does, like the Gender Health program, and that made me want to learn more and join the organization. I started on my role a month ago and each day I get more excited about the work we do here!
What is your favorite part about working at Children's Minnesota?
My favorite thing is by far the culture of care and collaboration across all teams. Everyone is living the mission of Children's Minnesota and ready to work across silos to make it happen. A second close favorite is to see how each thing we all do becomes a delight for a family, a referring provider, a donor… a simple vaccine poster that is easy to follow does make a difference! A personalized marketing material for a referring physician makes them really see we have their back, and there are many other examples like that!
How are you celebrating Hispanic Heritage Month?
This month gives me a great excuse to dig back into the music of my youth, and recreate some recipes from my grandparents to share with my friends here… Argentinean empanadas and Brazilian cheese buns are big hits with my friends! And I am so happy I can get this food from local businesses too, we have great restaurants that represent all of Latin America flavors right here in the Twin Cities.
What does Hispanic Heritage Month mean to you?
Look around and see how Latinx have contributed their warmth, colorful, flavorful, resilient, hard-working and fun-loving souls to make our community better. We in the Hispanic community are very proud of how we positively influence the culture of where we live, and it's great to have a month for everyone to celebrate this impact too!
What do you think makes kids amazing?
They are positive! Kids see the possibilities in life, they are resilient and see the best in situations. We should all have moments of childhood wonder in our lives when we choose to see the world with the mindset we had at age 5!
Alexandra Rothstein