Nora's legacy: family honors memory of daughter by giving back
Kelly and John Peters dreamed of growing their family. But, after the birth of their daughter Emma, fertility doctors said it would be too risky for Kelly to try and get pregnant again. They went into the adoption process and soon matched with a birth mom. The three developed a strong relationship during the pregnancy and when baby Nora was born, Kelly was the first to hold her.
The family flew back their South Dakota home and believed everything was going great. Emma, who was 4 years old at the time, was excited to finally be a big sister.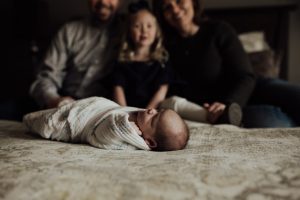 The first sign of a health concern for Nora came three months after she was born. She wasn't swallowing or taking a bottle. She was admitted to a hospital in Sioux Falls and underwent tests and evaluations by specialists. But, her condition kept declining, eventually suffering infantile spasms — a type of seizure involving sudden, uncontrolled movements of the neck, trunk, or extremities. Due to the COVID-19 pandemic, Nora was unable to undergo magnetic resonance imaging (MRI) at the South Dakota hospital.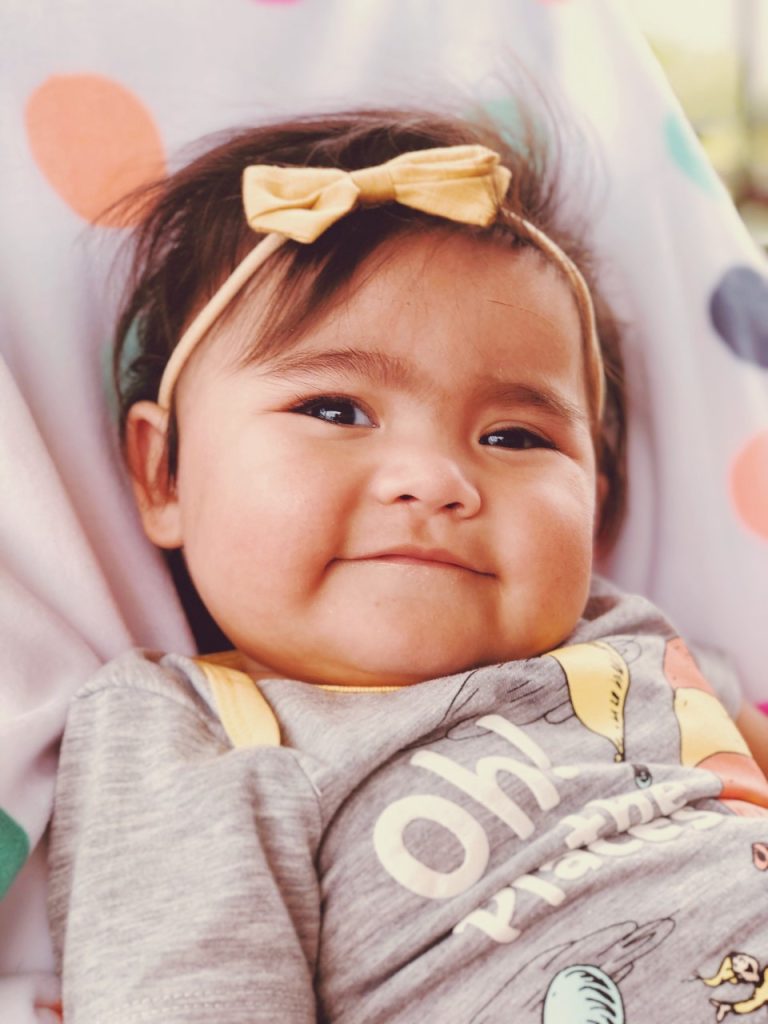 Without any answers about what was going on with her daughter, Kelly reached out to a friend from her mom's group on Facebook. "I explained that something was wrong with Nora, but we weren't getting answers. She said, 'You need to get Nora to Children's Minnesota.'"
Coming to Children's Minnesota
The answers Kelly and John were looking for came quick after they arrived at Children's Minnesota. Less than two hours after Nora's appointment with Dr. Steven Janousek, medical director of neurology, she was in the pediatric intensive care unit (PICU).
The next morning, Nora had an MRI and within hours a diagnosis — lissencephaly, a rare disorder in which a baby's brain doesn't develop the normal folds or grooves. The disorder occurs in an estimated 1 in 100,000 births and is terminal.
"I remember Dr. Janousek saying it was a conversation he did not want to have with us. It was a diagnosis I couldn't spell and never heard of before. We didn't know how much time we had; if she would be able to crawl or what she would be able to do," remembered Kelly.
The Kid Experts™ feel like family
The extraordinary care the Peters family received during Nora's stay made a lasting impact. After Nora had a gastrostomy tube (G-tube) placed for feeding, Kelly remembers a nurse known as 'Nurse Ryanne' came into the room to teach them how to feed Nora with the G-tube — something she never thought she could do.
"She said, 'Yes, you can. I can show you.' And, we did. I never thought I would be able to do the things we had to do for Nora, but we did. The doctors, nurses, all the way to the environmental services staff got us through everything. I've never met such amazing people. They feel like family," said Kelly.
Of the family's many interactions at Children's Minnesota, a few stand out. Nora's adoption was not finalized when Kelly and John brought Nora to Children's Minnesota. Only days after the diagnosis, they were on the phone with attorneys and Doug Turk, a license clinical social worker (LICSW) on the PICU floor, who stated the importance of getting the adoption finalized. A few days later, it was official.
"I remember Nora's nurses us telling us it's official, she's ours. At the moment, I didn't think to get a picture. Thankfully, our nurses reminded us to celebrate the moment. We went down the hall to take a picture with Nora, that picture is priceless. They celebrated so much with us. Our nurses stepped in not as nurses, but as special people," said Kelly.
Saying goodbye in tough times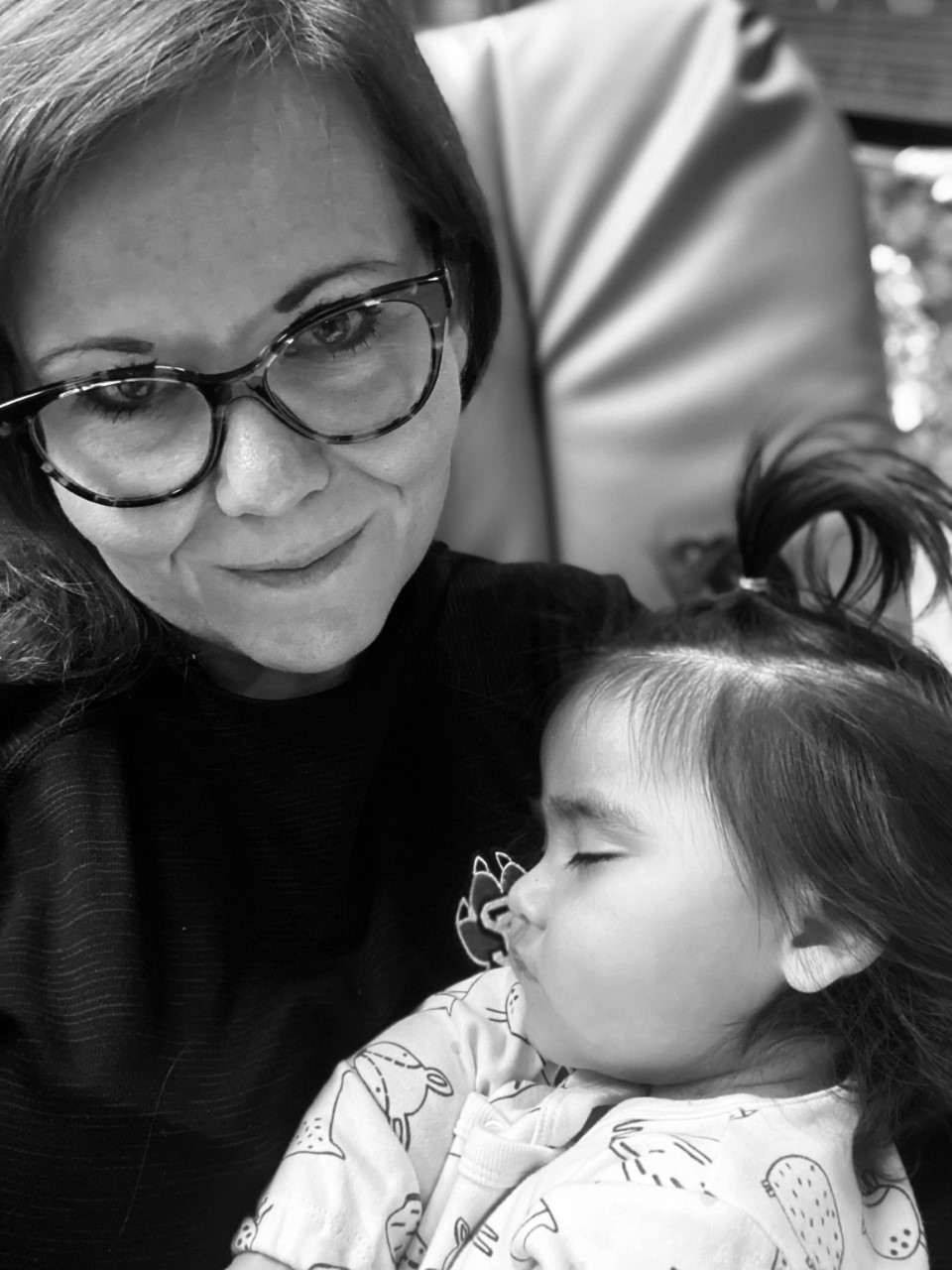 Due to COVID-19 safety precautions, most of Kelly and John's family were unable to physically visit Nora in the hospital. But Doug was able to get a compassionate exemption for big sister Emma to come into the PICU and be with her little sister Nora before she passed.
"Emma was able to spend time with Nora. They watched Frozen, the Disney movie, and ate pancakes and donuts," said Kelly.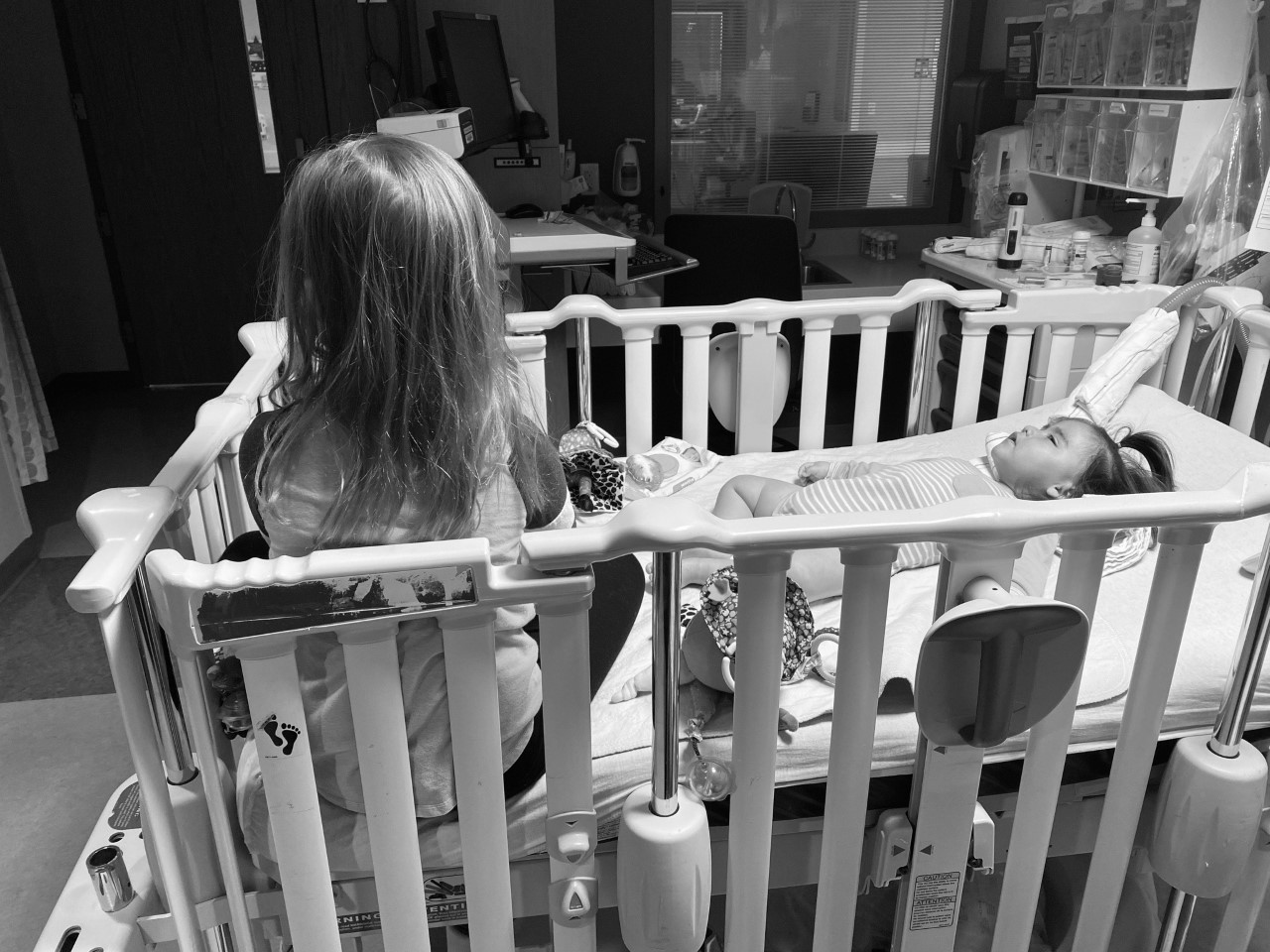 "They are an amazing family that gave Nora everything they could in the time they had with her. We wanted to support them in any way we could," said Doug.
Nora passed away in January 2021, at just 14 months old. Along with her memory, the Peters have another lasting reminder of their daughter. A child life specialist used a stethoscope to record Nora's heartbeat which was set to the family singing "Three little birds."
"Emma has the recording on a teddy bear. You can't put a price tag on that recording," said Kelly.
No parents expect to lose one of their children, but out of all the sadness Kelly and John want to bring good in Nora's name.
To show their gratitude for the care they received, the family directed $20,000 that was originally intended for special equipment for Nora, to Children's Minnesota.
"Children's Minnesota filled a spot in our hearts that nobody else could because of COVID-19. I remember one custodian would come in our room and always ask, 'How's our little princess?'" said Kelly.
The family also arranged and paid for meals to be delivered for patient families and staff in the PICU on the Friday after Thanksgiving. "We were one of those families in the PICU. They are having to make some of the toughest decisions in their lives. This is our chance to let them know they are not alone."