Children's Minnesota announces chief of surgery transition
Children's Minnesota has announced that Dr. David Schmeling will be stepping down as chief of surgery after serving in the role since 2004. The position will be passed to Dr. Tim Lander effective Jan. 22, 2022. Dr. Lander will continue to serve as medical director of the Ear, Nose and Throat (ENT) and Facial Plastic Surgery program while the organization seeks a replacement, and will maintain a component of clinical practice while in the chief of surgery role.
Dr. Schmeling's accomplishments
In his 18 years as chief of surgery, Dr. Schmeling has led perioperative and surgical services with great distinction. Among his many accomplishments, he has been instrumental in helping to guide and support:
Dr. Schmeling has mentored countless surgical residents, influencing them to choose a career in pediatric surgery, and has mentored professional staff officers. He has advised many Children's Minnesota executive teams and governance board members as they navigated challenges and opportunities over nearly two decades.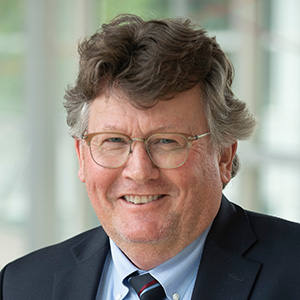 Dr. Schmeling will continue his surgical practice, but looks forward to more time with his beloved grandchildren and his passion for music.
Dr. Lander's achievements
Dr. Tim Lander has been practicing at Children's Minnesota since 2002, and has served as the medical director of Children's Minnesota ENT and Facial Plastic Surgery program since 2020. In his nearly two decades of service at Children's Minnesota, Dr. Lander has achieved many accomplishments that have improved both staff and patient experience:
Operationalized an accelerated care ambulatory model to deliver surgical care for simple ENT procedures within 14 days of referral.
Improved the ENT medical director engagement score by 15 percentage points in 2020.
Conceived, designed and implemented a novel zero-cost software application to dramatically improve the accuracy and efficiency of ENT ambulatory appointment scheduling.
Advanced the Children's Minnesota ENT professional services partnerships with the University of Minnesota and with Hennepin County Medical Center (HCMC).
Additionally, participated in projects related to patient access and experience, clinic operations, education, research, cost reductions and revenue capture.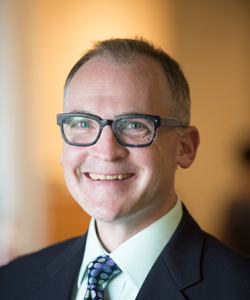 Dr. Lander is looking forward to the new role, and working with his dyad, Jim Leste, vice president of operations and surgical services, and the entire perioperative services clinical team, to advance clinical operations and our patient experience.
Children's Minnesota would like to thank Dr. Schmeling for his years of service and welcome Dr. Lander to his new role.
Nick Petersen