Employees celebrate Black History Month: Tarisai Zivira shares the significance
The month of February marks Black History Month, a time to celebrate the tremendous milestones and contributions Black Americans have made throughout history, and continue to make today.
In honor of Black History Month, we're highlighting leaders, trailblazers and rising stars at Children's Minnesota who make an impact each and every day. We talk with Tarisai Zivira, a patient care manager who has worked in the neonatal intensive care unit (NICU) in Minneapolis since April 2021.
Get to know Tarisai!
What do you want patients, families and staff to know about the work you do?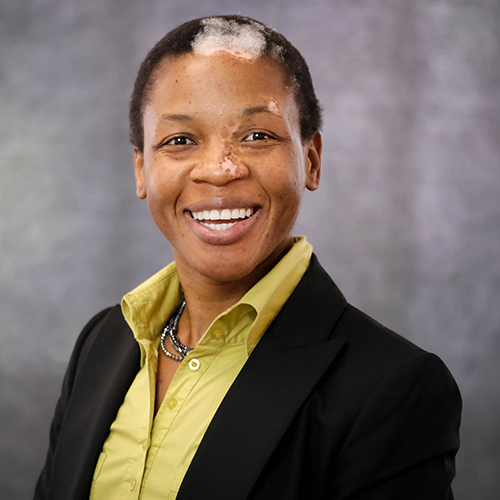 As a patient care manager, my role is to help support parents and families during a vulnerable time in their lives. It involves rounding on them, letting them know that they play a critical role in their baby's care and that we are here to partner with them so that their baby receives excellent care.
As for the staff, my role involves mentoring and empowering them to do the work that they love. It includes relaying messages, addressing concerns and supporting them in their professional growth and well-being.
What inspired you to want to work at Children's Minnesota?
I really love the Children's Minnesota values. They align with my core values. I wanted to work with other people that had a passion about making a positive impact in children's lives and their families. My greatest desire is to bring about change that is remarkable and greatly benefits patients, families and staff at Children's Minnesota and the community.
What does Black History Month mean to you?
It's a time to celebrate and honor Black people's contributions and achievements. I use it to reflect on the struggles as well as the accomplishments that Black people have overcome and are still working on.
How are you celebrating Black History Month this year?
I usually attend different Black history events such as the 1st Annual Black history month fashion show with my friends and family.
What do you think makes kids amazing?
Their resiliency and love for life expressed through their joy and smiles.
Other Black History Month employee highlights
Read our other employee Black History Month highlights:
Alexandra Rothstein