Children's Minnesota has built diverse talent pipelines – and it's paying off
At Children's Minnesota, we want all who engage with us — patients, families, employees, vendors and community partners — to feel valued, respected and supported. That means having a diverse, equitable and inclusive culture that reflects the rich backgrounds of the communities we serve. This culture brings about better communication, improves access to care, cultivates deeper patient satisfaction, reduces health disparities and creates an engaging place to work.
As an organization, we can't just talk the talk — we must also walk the walk. To address the gaps in our employee base, we've established relationships with local programs and universities over the years to offer opportunities at Children's Minnesota, creating a pipeline for diverse employees and health professionals. Two of those are longstanding partnerships with Project for Pride in Living (PPL) and Cristo Rey Jesuit High School while Summit Academy is a new partnership created in fall 2021.
Project for Pride in Living
Project for Pride in Living's mission is to "build the hope, assets, and self-reliance of individuals and families who have lower incomes by providing transformative affordable housing and career readiness services." Children's Minnesota is proud to support their nursing assistant and health care clerical training programs with info sessions, mock interviews and application assistance.
After successfully completing their health care clerical program, both Kaj Ntuj Vang and Pa Ying Yang officially joined the Children's Minnesota team in full-time roles with Kaj as a clinical support associate and Pa a patient services coordinator.
When asked about her experience, Pa said:
"Being a student in PPL and having Children's Minnesota as their partnered employer got me a job offer with the Children's Heart Clinic. The mock interview with Jordan, a talent acquisition workforce specialist, and her recommendation to hiring managers was invaluable in getting my foot in the door. Thank you, Children's Minnesota and PPL! I am so grateful and excited for my new career that lies ahead."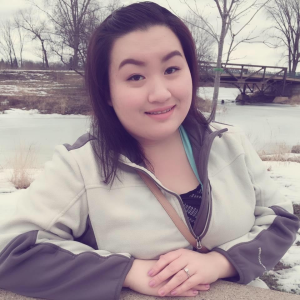 Summit Academy's mission is to "assist individuals in developing their ability to earn and become contributing citizens in their community." Children's Minnesota currently partners with Summit on information sessions, mock interviews, career fairs and application assistance. Ariana Morgan and Patty Burse were students from Summit Academy. After their classes, Ariana was hired as a patient services coordinator, and Patty was hired as a contact center representative.
Cristo Rey Jesuit High School
Cristo Rey is a Catholic high school located in the Phillips neighborhood of Minneapolis. Their students come exclusively from families of limited economic means. They provide an "innovative college and career preparatory curriculum focusing on the development of the habits of mind and spirit."
We employ Cristo Rey interns during the academic year so they can complete their corporate work study program. Students go to classes four days a week and then work a full day to fund half of the cost of their education while getting real world experience at the same time. Because 98% of Cristo Rey students are people of color, this program helps create a pipeline of diverse talent for future employment. In fact, we recently hired a previous intern from 2018, Melisa Perez-Ponce, into a family resource representative role.
"When employers and training programs come together, both benefit from desired outcomes; by supporting these organizations, we are able to provide local and equitable employment for our community and Children's Minnesota," said Jordan Vandervelde, talent acquisition workforce specialist.
Alexandra Rothstein