Simulation training: sending parents home with the skills and confidence needed to take care of their medically complex child
Simulation training curriculum for hypoplastic left heart syndrome caregivers
In the Sim Sessions with Samreen: Caregivers of Kids with Hypoplastic Left Heart Syndrome podcast, Dr. Samreen Vora interviews two Children's Minnesota kid experts about their innovative curriculum that uses simulation to support families who are bringing home their children with congenital cardiac problems. They discuss the specifics of the curriculum and the need to create similar models that are geared toward patients and families with other complex medical needs.
Samreen Vora, MD
Dr. Vora is the medical director of Simulation at Children's Minnesota.
She attended medical school at Rosalind Franklin University where she also earned a master's degree in health care administration and management. Dr. Vora completed a two-year medical education and simulation fellowship at the University of Illinois Chicago (UIC) and is working toward a master's in health professions education.
Jocelyn Berbee, APRN, CNP
Jocelyn has been a nurse practitioner with the Children's Heart Clinic at Children's Minnesota in Minneapolis since 2008. She cares for hospitalized cardiology patients and manages the Home Monitoring Program for shunt-dependent infants.
Her areas of special interest include single ventricle physiology, coordination of care, and working with patients and their families. Jocelyn played an instrumental role in developing simulation training curriculum geared specifically toward helping caregivers of children with hypoplastic left heart syndrome learn to care for children at home.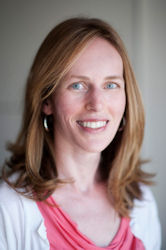 Brittany Dehlen, MSN, RN, NPD-BC, CPN
Brittany is an educator and nursing professional specialist in simulation. She designs and implements curricula to meet organizational needs, including using simulation that aims to reduce preventable harm.
Brittany has also played an instrumental role in securing grant funding from the Children's Hospital Association for the past three years to develop the complex cardiac caregiver simulation curriculum.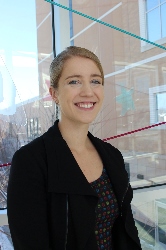 In this episode, our pediatric experts discuss:
What is simulation training?
How to use simulation training in conjunction with other training methods.
Is simulation training effective?
The future of simulation training.
What is simulation training?
Simulation training provides hands-on experience for specific care tasks — without the distraction, fear or risks that can come with performing the tasks in real life. Parents and caregivers can gain skills in a simulation lab with educators there to guide them and answer their questions. With sim training, families have the opportunity to practice all aspects of caring for their children in a simulated setting before being asked to try it on their child.
How to use simulation training in conjunction with other training methods
At Children's Minnesota, parents and caregivers of medically complex children receive an extensive amount of bedside training before leaving the hospital. Learning the cares at the bedside with a medical professional guiding them is a very important step of training that should always be done before a child goes home; however, it can also be overwhelming and intimidating at times.  Using simulation training in addition to bedside training affords parents the opportunity to master skills in a safe, non-threatening environment before going home with their child.
Is simulation training effective?
The simulation curriculum for caregivers of children with cardiac shunt dependent conditions has proven to be a success. Caregivers have expressed the relief they feel after participating in the training and said they feel prepared to handle their child's care at home. Using the short form state trait anxiety index (STAI), Brittany and Jocelyn measured a 22% decrease in caregiver anxiety following the simulation.
The future of simulation training for parents and caregivers
As medical professionals, we've all used simulation training as an ethical way to practice our medical and interpersonal skills. It seems likely that simulation training for parents and caregivers may also become the gold standard.
The caregiver simulation curriculum proved that simulation training for parents and caregivers delivers powerful results. Now, it's time to develop more curriculum, tailored specifically toward the caregivers of other cardiac patients, premature babies, children with diabetes and more.
Additional resources for professionals
Learn more about the Simulation Program at Children's Minnesota
Children's Minnesota simulation program's mission is to make health care safer for children by advancing patient safety within our own walls and delivering pediatric training to other health care teams within the region. Our vision is to be this region's pediatric simulation resource and contribute to Children's Minnesota reputation as a high-reliability organization.