One family turns heartbreak into giving back
Vanessa was born with hydrocephalus, a condition in which there is a buildup of fluid in the brain. This fluid can put pressure on the brain, causing many critical issues. Because of that, Vanessa spent a lot of her life receiving care at Children's Minnesota.
"She's had several times during her life where we thought she wasn't going to make it," Mary Strohmayer, Vanessa's aunt, said in an interview with KSTP. "Vanessa spent a lot, a lot, a lot of time at the children's hospital."
Sadly, Vanessa passed away at only 12 years old, which was 12 years longer than her family had expected when she was born. After Vanessa passed away, her family wanted to do something good for Vanessa's second home – Children's Minnesota.
Turning heartbreak into giving back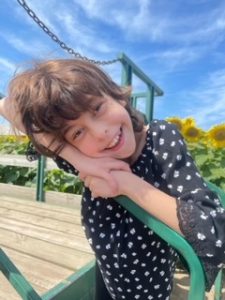 No matter what was happening in Vanessa's life, she always looked forward to a trip to Target. So, their family decided to shop at Target for the things most needed by patients and families at Children's Minnesota.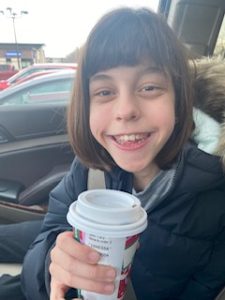 An invitation for others who knew and loved Vanessa to join them soon turned into hundreds of people showing up in support of Vanessa and her family, and to shop with them.
"Just to make their [the patients] stay a little bit more comfortable, provide a distraction, just to give back because Vanessa spent a lot of time in the hospital, and we've received so much from Children's [Minnesota] and everyone who's been so generous to donate," said Vanessa's mom Debra in an interview with KARE11. "It means a lot, because…. Vanessa was always just a joy, she was so giving and so caring, and she loved people, she loved other children, she spread joy."
With all the support they received, Vanessa's family was able to donate 58 boxes of toys and gifts, and two large pallets loaded with blankets and stuffed animals to Children's Minnesota.
Read more about Vanessa and her family's donation:
Give to Children's Minnesota in honor of Vanessa
If you want to join the family in honoring Vanessa's life, donate to help other kids like her at Children's Minnesota.
Alexandra Rothstein