Multi-system inflammatory syndrome in children: how COVID-19 has changed MIS-C
Over the past two years, the COVID-19 pandemic created a surge in multi-system inflammation syndrome in children (MIS-C). The Centers for Disease Control and Prevention has documented over 6,400 cases of MIS-C, with many of these children requiring intensive care, and at least 55 deaths. Fortunately, during this time, we have also learned better ways to manage the condition.
Learn more about the Hospitalist Program at Children's Minnesota.
Updates in MIS-C management
The recent increase of MIS-C cases has a silver lining: we recognize it quicker, we understand it better and we know how to treat it more effectively.
What's stayed the same? Well, the median age for a MIS-C patient is still 9 years old and children of color are at higher risk. We also know that kids will always present with a fever, will sometimes have red eyes and a rash, and will very likely have significant gastrointestinal symptoms (vomiting, diarrhea and/or abdominal pain).
What's different in our approach? That is what's discussed in the Talking Pediatrics podcast, Guidelines with Gabi: MIS-C Potpourri. Dr. Tamara Pozos talks about how we now have a better understanding of what to look for in labs to help us recognize MIS-C quicker and which medications have been found most effective for treatment. Dr. Bradford Chu explains the affect that COVID-19 and MIS-C can have on the heart and what we've seen in regard to patient outcomes.
Gabrielle (Gabi) Zimbric Hester, MD
Dr. Hester is a pediatric hospitalist at Children's Minnesota and the medical director of Clinical Outcomes within the Department of Quality. She's interested in quality improvement, patient safety, health equity and health services research.
Tamara Christine Pozos, MD, PhD
Dr. Pozos is the medical director of Pediatric Immunology at Children's Minnesota. She is a physician-scientist and pediatric clinical immunologist who obtained her MD and PhD at Stanford University. In 2008, she joined the Pediatric Infectious Diseases and Immunology group at Children's Minnesota, with the primary goal to build an independent clinical immunology program.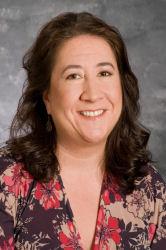 Bradford Jan Chu, MD
Dr. Chu is a board-certified pediatric cardiologist at Minnesota Children's Heart Clinic. He earned his medical degree from Rutgers University Robert Wood Johnson Medical School in New Brunswick, NJ. Dr. Chu went on to complete both a residency and fellowship with New York University School of Medicine in New York, New York.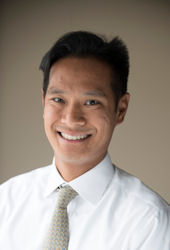 In this episode, Drs. Hester, Pozos and Chu discuss:
Medications to Treat MIS-C
How MIS-C Can Impact the Heart
What Affect COVID Vaccines Have on MIS-C
Medications to treat MIS-C
In addition to learning better ways to diagnose MIS-C, we've also learned better ways to treat it. A combination of intravenous immune globulin (IVIG) and steroids has been proven effective.
IVIG does so much to calm down the immune system. It can "sop up" alarm signal cytokines and possibly even little bits of virus, and it can also settle down some immune cells. Steroids work to calm down every part of the immune system.
In the past, we gave the IVIG infusions first and then waited. However, a number of studies have compared kids who got only IVIG to the kids who got both IVIG and steroids. The ones who got both medications early in treatment had better outcomes. Their heart disease was less, and they spent less time in the hospital.
How MIS-C can impact the heart
We learned early on that COVID-19 has the potential to cause heart problems. Some patients that were originally diagnosed with MIS-C were later reclassified as having COVID myocarditis or COVID-related Kawasaki disease. During this process of trying to more precisely classify the heart conditions we were seeing, we learned more about MIS-C and how it presents.
We've seen that children with MIS-C go from having normal heart function to abnormal function within a matter of hours. We're also seeing that with prompt treatment, the heart dysfunction can go away quickly too, like in a day or two. Studies published in the last year have shown that outcomes for these children look promising — most patients in the studies left the hospital with normal heart function.
Even though many children recovering from MIS-C aren't showing signs of permanent heart dysfunction, they still need to limit activities for three to six months. This is to prevent inducible ventricular arrhythmias and optimize the ability for the heart to remodel. To avoid putting stress or strain on the injured areas of myocardium, patients should avoid activities that require them to lift anything heavier than 10 pounds or that will cause their heart rate to quicken. To give a frame of reference, a leisurely walk is fine, a bike ride is not.
What effect COVID vaccines have on MIS-C
Studies have indicated that COVID vaccines can not only prevent kids from getting COVID, but can also prevent them from developing MIS-C. A small study, published in JAMA in December 2021, showed none of its participants who were fully vaccinated developed MIS-C. A larger study, published in MMWR in January 2022, showed that the Pfizer vaccine was 91% effective in preventing MIS-C.
If an unvaccinated child gets MIS-C, it's recommended that they get a COVID vaccine 90 days after they were diagnosed. Some parents may be leery, worrying that their child's immune system may be triggered to overreact again. However, not only can the vaccine prevent the child from getting COVID and MIS-C again, it can also help the body fully clear the disease if it has not already done so.
The Cardiovascular Program at Children's Minnesota
There's no denying that the past of couple years has stretched us in the medical community. We've had to learn new ways of treating patients under the most extreme and stressful circumstances, but sometimes that's what pushes us to gain clarity and advance our methods. That's just what happened in the case of MIS-C management. We've learned how to spot it quicker and treat it better. Learn more about the Cardiovascular Program at Children's Minnesota.
Listen to Guidelines with Gabi: MIS-C Potpourri or read the full transcript.
Alexandra Rothstein