How the flu led to 10 weeks of ECMO: 13-year-old Emmily's story
Emmily was a previous healthy 13-year-old. She began feeling sick after a volleyball tournament and when her symptoms worsened, her mom, Amy, took her to their clinic where she tested positive for Influenza B.
The next morning, Emmily was having trouble breathing, so her mom brought her to urgent care where she was immediately taken by ambulance to the emergency department at Children's Minnesota in St. Paul.
Emmily goes into a medically-induced coma
Through her respiratory distress and then septic shock, her care team at Children's Minnesota placed her in a medically-induced coma. She was then transferred to the Minneapolis pediatric intensive care unit (PICU) to be possibly put on extracorporeal membrane oxygenation (ECMO).
Amy couldn't believe what was happening. "Emmily had never been sick," said Amy. "Denial crept in, there must have been some sort of mistake with us and we would be ready to leave in a few days. It was just the flu after all."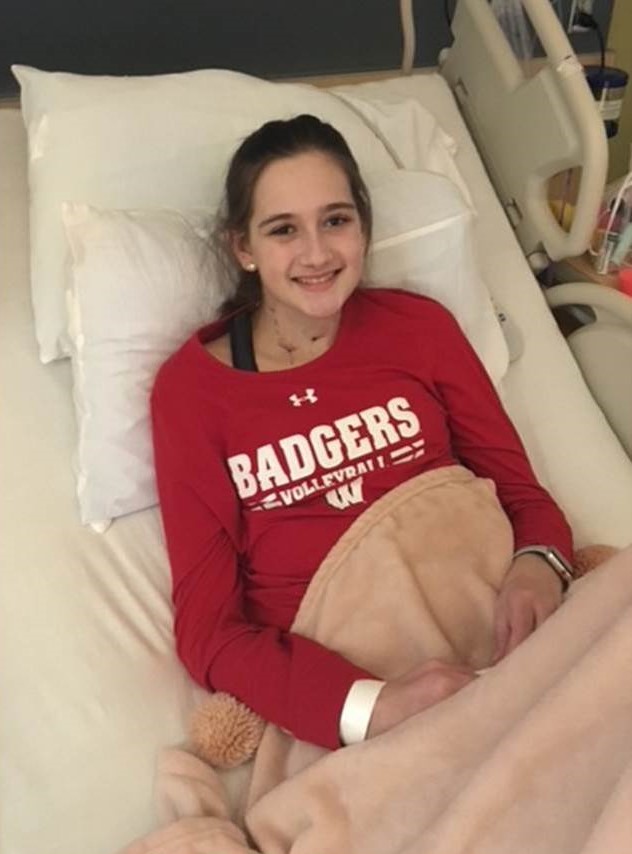 Being placed on ECMO
On day 11 of her stay, Emmily was placed on veno-venous (VV) ECMO to try and help her lungs rest and heal. Emmily would spend 10 of her 13 weeks at our Minneapolis PICU on ECMO.
"At the time it was her last option, and her journey would be far from typical," said Amy.
Because Emmily was dealing with so many issues – severe lung damage in both lungs from pneumonia, air leaks, acute respiratory distress syndrome (ARDS) and more – she had a variety of procedures done to try and help.
Awake during ECMO
After five-and-a-half weeks with a breathing tube, Emmily was given a tracheostomy, a surgical opening made in her neck into her trachea to help her breathe. "It was during the first few days of having the trach that she started waking and very, very slightly moving," said Amy.
After she woke from her coma, Emmily still needed to be on ECMO, a very rare and astounding instance. After a few weeks of being awake on ECMO, a team of 18 of her health care providers were able to assist Emmily into a sitting position – the first time in over 40 days.
Big changes start for Emmily
It was always busy in Emmily's room. She had two full-time nurses, multiple visits each day from physical therapy, occupational therapy, speech and music therapy. Plus, her care team was in and out throughout every day.
"At first it was hard to know who everyone was," Amy said. "Everyone identified who they were and what they were there to do for Emmily, but it was the way that they worked as a team that is what I will remember most."
About 10 weeks into Emmily's stay, she started to slowly make progress.
"The PICU is an amazing place, not only because of the work that is done there, but because of the caregivers," said Amy.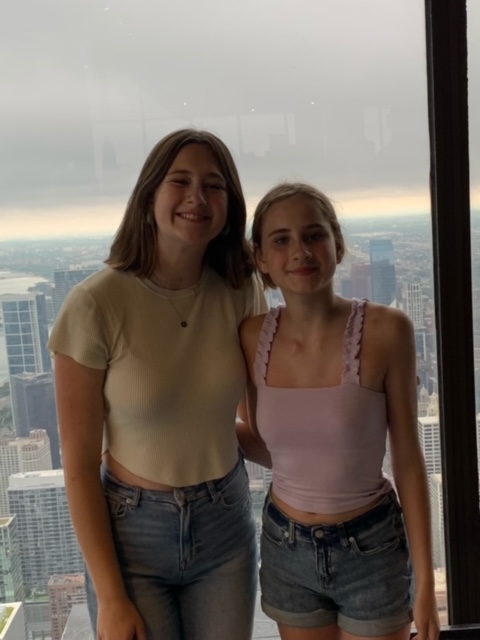 The impact of Child Life
Emmily's stay was impacted positively by so many people on her care team, especially Child Life. Child life and music therapy professionals at Children's Minnesota partner with the whole family, including siblings, to foster a positive and supportive care experience.
One of the many ways Child Life helped Emmily and her family was helping her younger sister hang out with Emmily while in the hospital.
Understandingly, Emmily's sister, Grace, was scared to hurt Emmily while she was so sick. So, when she first visited, she would lightly touch her with her pointer finger and faintly whisper, "I love you." Eventually, through the help of Child Life, Grace was able to get into bed with Emmily and watch movies – an amazing experience for sisters to have.
Discharging Emmily
Three months later, when the news of Emmily's discharge came, her family was in disbelief. "It needed to sink in for a minute for me to realize what was happening," Amy said.
Her family was so grateful for her amazing care team.
"When Emmily was able to speak she said, 'I didn't want to leave, I love them and they loved me,'" said Amy.
Emmily today
After her discharge, Emmily spent two weeks in a different hospital for inpatient physical therapy and then she returned to Children's Minnesota for the next seven months for extensive physical therapy.
Within one year, Emmily was back to playing volleyball. Today, she is still active, playing volleyball, tennis and golf. Emmily is a senior in high school getting ready to head to college in the fall where she'll study political science and math.
In 2022, Emmily joined our Youth Advisory Council (YAC), a dedicated group of patients and siblings of patients, ages 10 to 18, offering practical ideas on how to help Children's Minnesota focus even more closely on the special needs of children and teens. "I joined YAC so I could help other teenagers have a positive experience at Children's [Minnesota] like I did," Emmily said.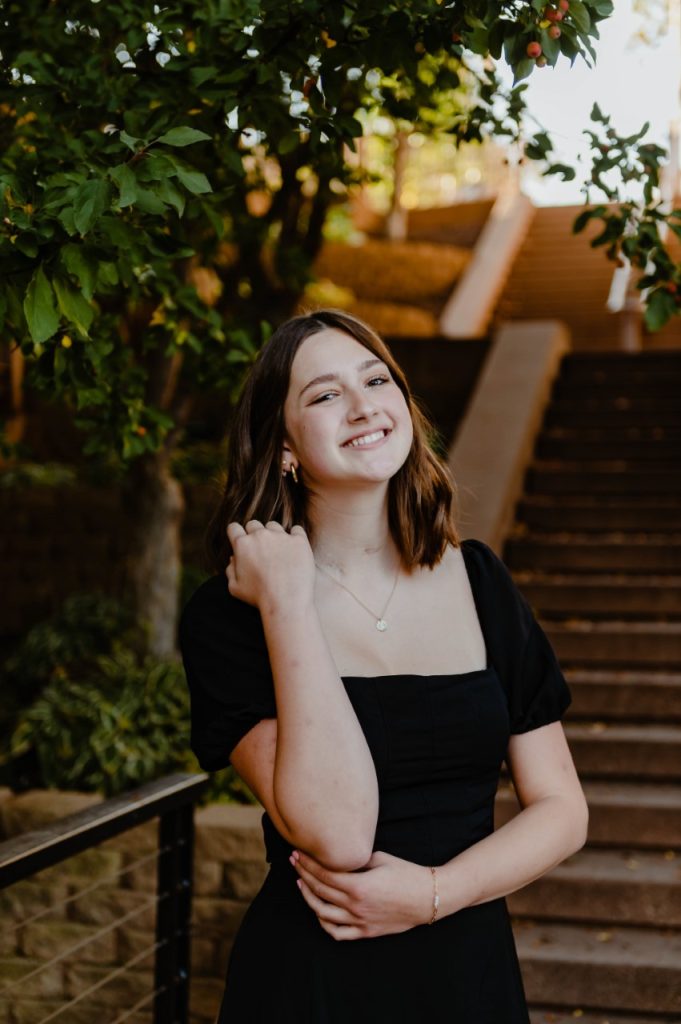 Alexandra Rothstein