'Acceptance is much more important than awareness:' Quinn and his family exemplify the true meaning of Autism Acceptance Month
The Williams family
You do not have to dig too deep to discover how much Andy and Tina Williams love their son, Quinn, and his siblings. Quinn, 11, is the baby of the Williams family, he has four older brothers and an older sister.
"Quinn is a bright, brilliant, boy; extremely charming, funny, social – yet socially awkward," said Tina while beaming as she talked about her youngest son.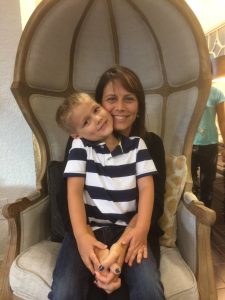 "He loves crafts, playing with trains, he'll cover a dining room table in ten minutes with origami," described Andy with a smile.
The Williams family's connection with the kid experts at Children's Minnesota started around 15 years ago. That's when Quinn's older brother, Noah, spent a week at Children's Minnesota's St. Paul campus in 2007 due to severe complications from Type 1 diabetes.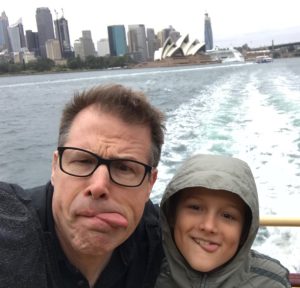 "Our faith played a huge role, God played a huge role, and Children's Minnesota played a huge role in Noah's recovery," said Andy.
As for Quinn, he was born with Joubert syndrome. The National Organization for Rare Disorders (NORD) says this is a genetic disorder that affects the area of the brain that controls balance and coordination. Both Quinn and his older sister, Evelyn, were born with a rare genetic eye condition called, Cogan-ocular motor apraxia, which affects their side-to-side eye movement. The siblings were cared for by Dr. Nancy Mendelsohn, a former geneticist and senior physician-scientist with the Genomic Medicine Program at Children's Minnesota. Dr. Mendelsohn referred Evelyn to Dr. Dan McLellan, medical director of the Developmental Pediatrics Clinic at Children's Minnesota. That referral would eventually have a big impact on Quinn and his entire family.
Quinn's diagnosis at Children's Minnesota
In 2015 – when Quinn was about five years old – he was tagging along to his sister's appointment with Dr. McLellan. As Dr. McLellan closely worked with Evelyn to help with her Attention Deficit Hyperactivity Disorder (ADHD), something Quinn was doing in the exam room caught the physician's eye.
"Dr. McLellan noticed Quinn was spinning around, and also flapping his arms which we learned were two signs of autism," Tina recalled.
Dr. McLellan asked the family to bring in their son for an assessment after they finished Evelyn's appointment. The developmental pediatric specialist would later refer Quinn to Dr. Rebecca Vaurio, neuropsychologist at Children's Minnesota.
Quinn went through a six-hour psychological session with Dr. Vaurio, which tested Quinn's IQ, mental processing and testing for autism. When Dr. Vaurio finished the write-up, the family received Quinn's first autism diagnosis.
"We grieved just slightly because you don't want to think about your child going through challenges," remembered Tina.
Continued care
After Quinn's first evaluation for Autism Spectrum Disorder, the Williams family regrouped with Dr. McLellan and his team to learn more about the resources available both inside and out of Children's Minnesota.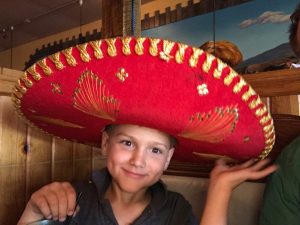 "Dr. McLellan was very personal and thoughtful. He boiled down his explanation to basically 'here's the diagnosis and here's what's next,' I can't remember a bad thing about this process," said Quinn's dad, Andy.
Since his autism diagnosis in 2015, Quinn has used resources provided by Children's Minnesota – including two neuropsychological evaluations by Dr. Vaurio to benchmark his development. Quinn also uses programs available through his school district, the local autism community, and state for his speech and physical therapy. Quinn's hard work has led to big results as he gets ready to start middle school next semester.
"He likes being the center of attention," Andy joked. "Quinn started being very talkative as of a few years ago."
Twin Cities Autism Foundation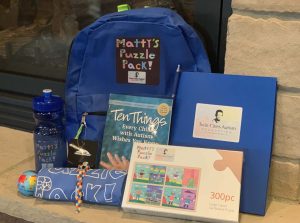 The Williams family says they are focused on helping Minnesotans with autism and their loved ones. That's why Quinn's dad serves as a Board Member At Large with Twin Cities Autism Foundation.
"We're focused on welcoming families into the autism community, and we try to show love to them as part of the process," said Andy.
In April 2022 – during Autism Acceptance Month – Twin Cities Autism Foundation donated 50 custom backpacks filled with puzzles and other fun items to the Developmental Pediatrics Clinic at Children's Minnesota.
"By partnering with Children's Minnesota where the diagnosis can occur, these backpacks are a great resource to provide more assurance to families that there is a community out there," explained Andy. "The backpacks are important because it meets people where they are at – right outside the initial diagnosis where people can feel lonely or lost – doing a little thing can make a big difference."
Autism Acceptance Month
April 2022 marked the first anniversary of the Autism Society of America shifting the name of Autism Awareness Month – which is observed in April – to Autism Acceptance Month. According to the organization, autism in the United States has risen from 1 in 125 children in 2010, to 1 in 54 in 2020.
"Awareness is the first part, but acceptance is much more important than awareness," said Tina.
The Williams family has brought the spirit of Autism Acceptance Month to life – not just during April – but year-round.
"Acceptance implies a sense of belonging, not just knowing," explained Andy. "For example, we invited all of the kids from Quinn's special needs school bus to his birthday party. Those kids were never invited to a party before – we had no idea. There is a community of people where they don't have the same experiences. That's what acceptance looks like – doing things to welcome people in – that people will accept Quinn long after my wife and I are gone."