Outcomes worse for Black children with Type 1 diabetes, Children's Minnesota study shows
A research study conducted by Children's Minnesota staff looking at the racial disparities in diabetic ketoacidosis readmissions has been published in JAMA Network Open. "Association of Neighborhood Resources and Race and Ethnicity With Readmissions for Diabetic Ketoacidosis at U.S. Children's Hospitals," was authored by Dr. Kelly Bergmann, director of research for the department of emergency medicine at Children's Minnesota. His co-authors include other Children's Minnesota research and clinical staff: Amanda Nickel, MPH; Matt Hall, PhD; Gretchen Cutler, PhD, MPH; Jennifer Abuzzahab, MD; Brianna Bretscher, MPH, RN; Shea Lammers, MS; Dave Watson, PhD; Gabrielle Hester, MD, MS.
The research found that Black children with Type 1 diabetes (T1D) were at a higher risk to be readmitted for diabetic ketoacidosis (DKA) compared to other racial groups, regardless of whether they lived in a high-opportunity or low-opportunity neighborhood. Additional findings included: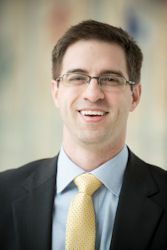 Children from every racial group living in low-opportunity neighborhoods were more likely to be readmitted for DKA compared to children from very high-opportunity neighborhoods.
The probability of diabetes-related acute kidney injury (AKI) was not linked to the level of neighborhood opportunity. However, race and ethnicity were factors. For Black children, the probability of AKI was 6.8% versus 4.2% among Hispanic children and 4.8% among white children.
The authors note that for children with T1D, the median charge for DKA readmission is greater than $12,000 and children who are readmitted spend a longer time in the hospital, putting a greater burden on the family.
"The results of our study may be useful both for clinicians and health care systems as they seek ways to reduce health disparities and advocate for patients and families as well as for policy makers and community leaders who seek to enact change on a population level," Dr. Bergmann and his colleagues wrote.
The group used clinical data from the Pediatric Health Information System (PHIS), which included 46,496 patients under the age of 21 from 49 hospitals.
Nick Petersen