The need for Black and brown role models in STEM for kids
I recently joined the "Let's talk STEM" podcast with Dr. Calvin Mackie. Dr. Mackie is the founder of STEM Global Action (SGA), former tenured Tulane University Engineering professor and New Orleans native. STEM stands for science, technology, engineering and math.
I am so proud of Dr. Mackie, my classmate at Morehouse College, for creating STEM NOLA, the rapidly growing program that excels at giving K-12 children from under-resourced communities hands-on experience in STEM fields. The things Dr. Mackie does with his STEM Saturdays, the young people in white coats, that innovation, that creative knowledge create solutions for the problems of the future.
The podcast episode
On this episode, I talk about how Black and brown children must have role models in STEM professions in order to build the confidence that they can also succeed in those careers. But, too often, they don't exist.
The lack of people of color in professions can send the wrong message to young minorities, that these jobs are not for them. Young people may think, "Maybe this is not for me, but I see everybody on the basketball court and they look like me. OK, I need to go play basketball." Or maybe, "All my boys are playing football. Let me go play football." Which, I'm not saying either of those things are wrong. But if that's the only thing young people think they can be, that sometimes determines their trajectory of what they think they can be.
But positive images can be portrayed with the right scenarios and narratives — like Dr. Mackie's STEM NOLA events, sessions, teachings and opportunities.
One of the things that I love seeing is young kids in white coats. Once you put on that white coat, that confidence goes up. That level of 'I could do anything goes up' and that is what I love to see in our young people. So, when they do decide to get into medicine, they've been wearing a white coat since they've been 5 years old. So, they get their white coat when they graduate medical school, it's where they're supposed to be. It's not a new thing to them. And Black and brown role models have put them in a place to say, 'OK, this is my rightful place. I need to own it.'"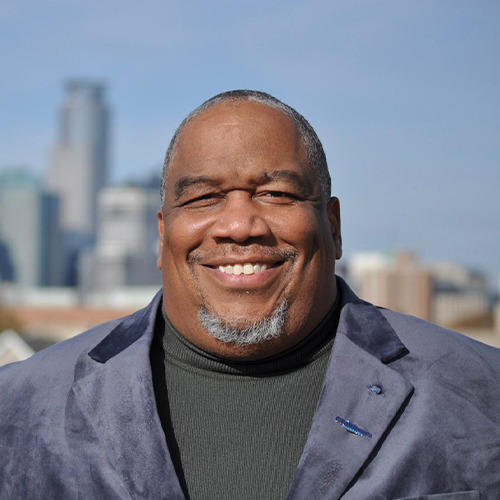 James Burroughs
Senior vice president, government and community relations, chief equity and inclusion officer
Alexandra Rothstein