A cancer diagnosis as a kid becomes a lifelong passion for pediatrics
When kids dream about what they want to be when they grow up, it doesn't always come true. But for Dr. Jennifer (Jen) Pratt, it did. Her answer to that question was always: a pediatrician.
Dr. Pratt is now a pediatric hospitalist at Children's Minnesota and has been since 2013. A difficult diagnosis at a young age changed her life forever. It ignited in her a passion to care for other kids in an often-unexpected stay at the hospital, just like her when she was a young child.
Jen's cancer diagnosis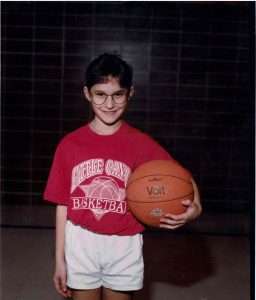 At 11 years old, Jen loved sports. She played basketball and practiced figure skating. One day, her knee started to hurt and her family figured it might just be a minor sports injury. But the pain kept getting worse and started to keep her up at night.
Hoping it was still nothing to worry about, her parents brought her to her pediatrician who ordered an X-ray. Jen's family still had hope for good news. But when her pediatrician looked at it, they were told they needed to go to Children's Minnesota – when their lives changed forever.
Jen was diagnosed with osteosarcoma, a type of bone cancer that starts in the cells that form bones. She had a tumor in her leg that would require chemotherapy and surgery to treat.
Curing her cancer
Still in shock, Jen needed to immediately start her year-long treatment at the cancer and blood disorders program at Children's Minnesota, which cares for the more than half of the kids diagnosed with cancer or a blood disorder in the state.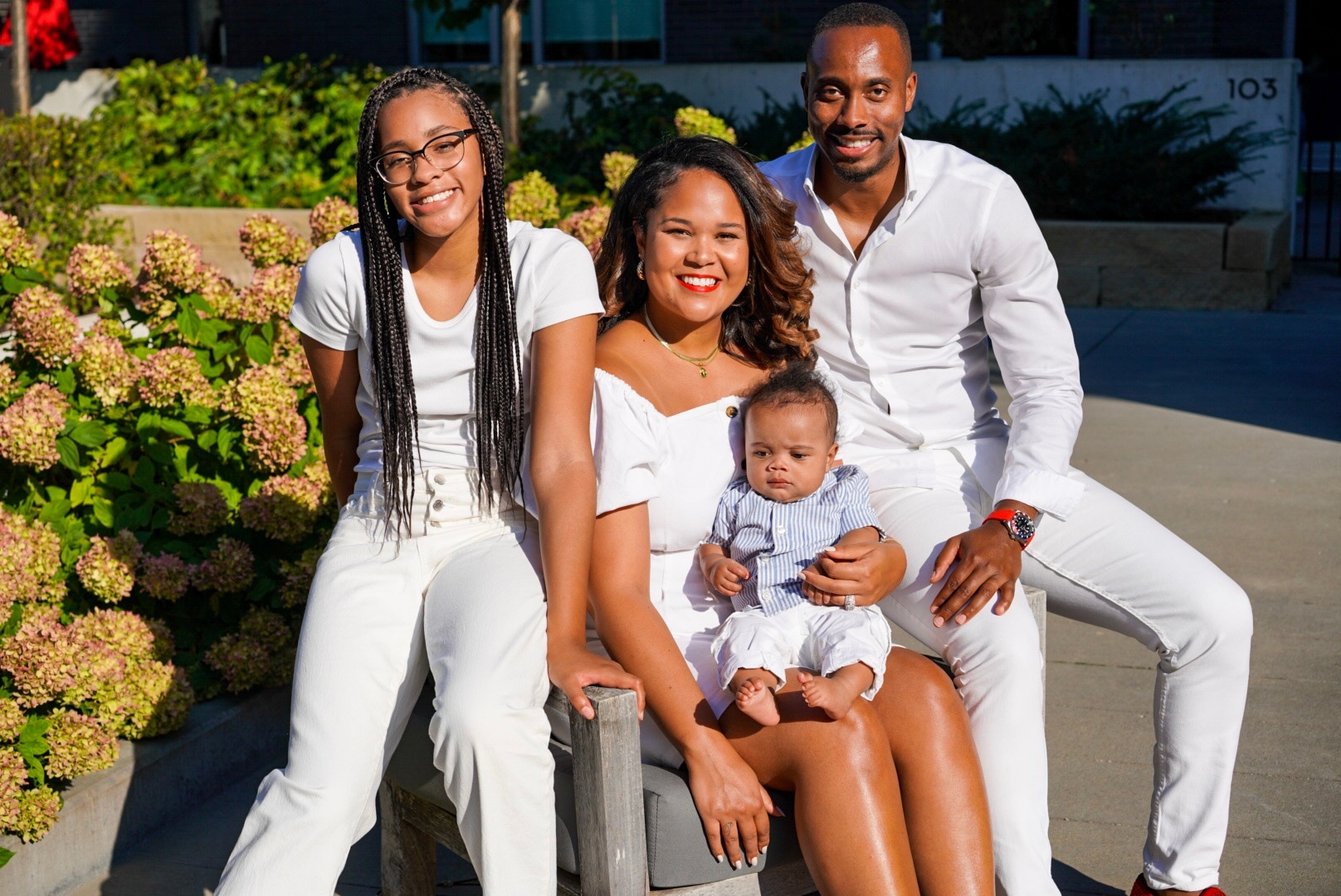 "I remember how scared I was the first day I stepped into Children's Minnesota," said Jen. "But I was immediately comforted by the doctors, nurses, and child life staff. It gave me a sense of calm. I knew it would be okay, and that I wasn't alone. I was facing this diagnosis with my family and a wonderful team behind me."
Immediately after her diagnosis, she started three months of intense chemotherapy. It was a tough journey. While a cancer diagnosis, especially at such a young age, is always difficult, Jen's family and staff at Children's Minnesota rallied around her. She remembers their support and positivity during the hardest days of treatment when she was exhausted and nauseous. She also had to make several unexpected trips back into the hospital for fevers and low blood counts, but the team at Children's Minnesota helped her through. The Child Life team gave her strategies to help cope, such as deep breathing and imagery techniques, which allowed Jen to better manage her symptoms.
After Jen's chemotherapy was complete, she had surgery at a different hospital to remove the tumor from her leg. Even after that, it was a long road to recovery – Jen wasn't able to walk for nearly nine months. She saw physical therapists at Children's Minnesota that helped her regain her ability to walk. It was a trying year at a young age, but one that shaped the rest of her life.
Finding her path
Because of her treatment regimen, Jen missed the majority of her sixth-grade year of school.
"It was hugely disruptive to normal life," she described.
That time in the hospital was significant for both Jen and her family. Like many other families who stay for a long time in the hospital, they grew close to the staff.
"I got to know the staff at Children's [Minnesota] really well – the nurses and the hemoc [hematology/oncology] staff," Jen recalled. "In a lot of ways, the staff at the hospital became like a second family… It's hard to imagine not having what we have here."
Something clicked for Jen then.
"I was really inspired by the care that I received at Children's [Minnesota] from the doctors and nurses," she said. "That experience was a motivator for me to say – 'one day I'd like to come back and work at Children's Minnesota and be a physician.' I know the impact that they made was so profound, and I was really motivated that I wanted to do that for others."
Staying connecting to Children's Minnesota
Even after her year-long treatment was complete, Jen stayed connected to Children's Minnesota and volunteered in various ways as a teen. She also participated in a peer-to-peer support group that was run by the hospital at the time.
As she traveled elsewhere, pursuing her undergraduate degree in Milwaukee and medical school in Chicago, she stayed committed to her dream of coming back and caring for kids at the same hospital where she was diagnosed and treated.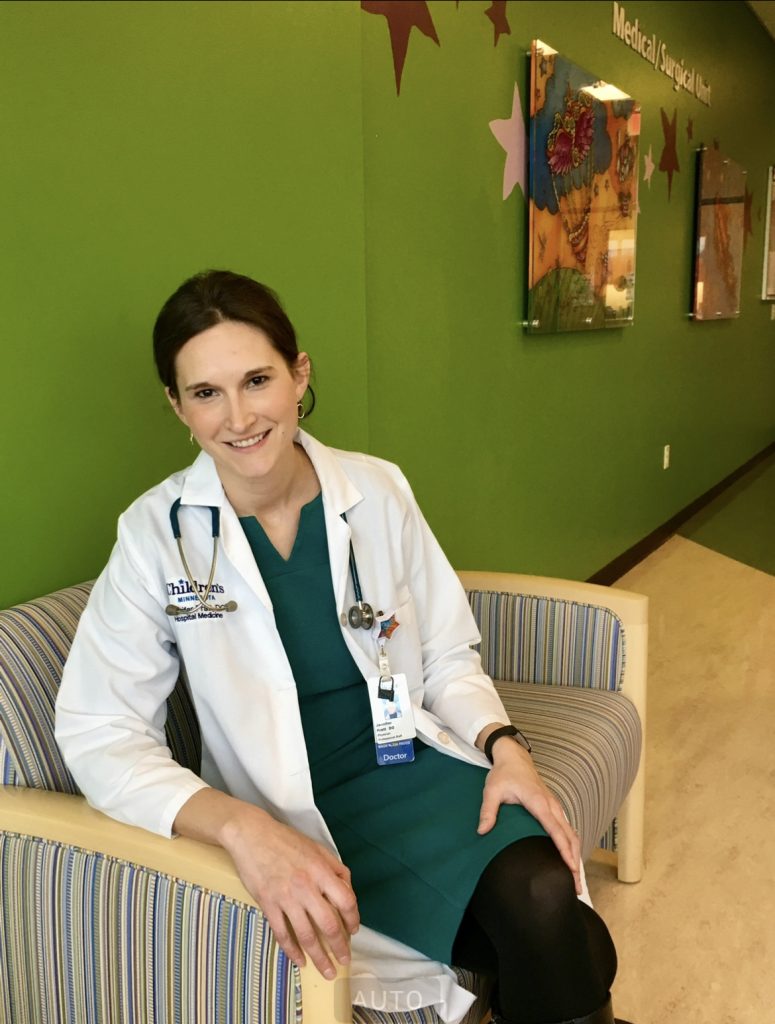 When she was applying for medical residency, the University of Minnesota program was her top choice and she was thrilled when she matched with the program back home. As a pediatric resident, it meant she'd be returning to her home away from home – Children's Minnesota.
After completing residency, she officially joined our pediatric hospitalist team, working at both our Minneapolis and St. Paul hospitals. Her current medical experiences have given her an even greater appreciation of what she went through at a young age.
"Now looking at it from a medical background, it's a really hard diagnosis," she said. "I'm really grateful for when I did go through this, I had so much positivity around me."
In her role, Dr. Pratt tries to bring that same positivity and care to her patients.
"My experience affects how I relate to kids that have to be in the hospital. I know what it's like, I know it's not fun, especially patients and families who stay a long time," she said. "Day-to-day it can be really hard, especially when there's uncertainty."
Becoming a Make-A-Wish Ambassador
On top of her role at Children's Minnesota, Dr. Pratt was recently selected as a national ambassador for Make-A-Wish Foundation.
During the start of her treatment, she found out that she would have her wish granted after she finished recovering. Because she loved animation and drawing, Jen picked a trip to Disney World!
"It motivated me through some of the hardest times in my treatment," she recalls.
As a Make-A-Wish Foundation Ambassador, Dr. Pratt will share her story nationally to inspire other kids and teens in the midst of treatment.
Dina Elrashidy