Health Professional News, Mighty Blog
Work Here Wednesday: Our laboratories are hiring!
We're seeking qualified candidates to join the laboratories at Children's Minnesota. Our laboratories are full-service facilities that offer a complete spectrum of laboratory techniques for the evaluation of pediatric disorders.
Our labs are located on both the Minneapolis and St. Paul campuses and provide services on an inpatient and outpatient basis. Disciplines include chemistry, hematology, microbiology, virology, serology, blood bank, immunology/flow cytometry, histology and pathology.
Check out all of our open lab positions below.
Open laboratory positions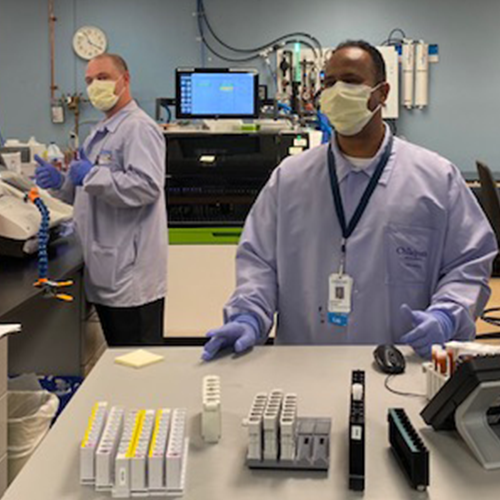 Phlebotomist position:
Lab information systems (LIS) position:
Referral testing position:
Specimen processing position:
Lab billing position:
Apply today!
If these job descriptions interest you, and you're qualified, apply to one of these positions today!
Alexandra Rothstein