PICU clinical nurse shares his 10-year career experience at Children's Minnesota
At Children's Minnesota, we believe children always come first. They are awesomely resilient. Eternally optimistic. Totally fearless. They are what we want to be when we grow up.
Austin Rondou, clinical nurse in our pediatric intensive care unit (PICU), has been working at Children's Minnesota helping kids for 10 years total now. He has been a nurse in the PICU for 4.5 years. Austin's sharing all his favorite things about his career below.
What's your position and how long have you been at Children's Minnesota?
"Clinical nurse in the PICU for 4.5 years; 10 years total at Children's Minnesota."
Tell us why you like your job and position.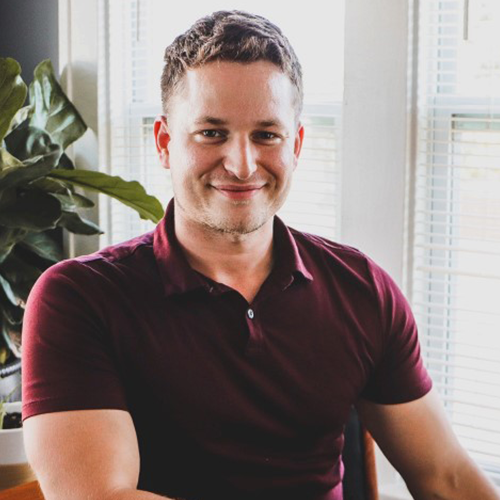 "Working in the PICU means that I care for some of the sickest children in our area. I am able to use my knowledge and skills in a variety of ways and practice at the top of my license; something that continues to challenge me each day that I am at the bedside."
"My work as a PICU nurse also involves supporting entire families who are navigating their most difficult days, which is one of the most rewarding and humbling aspects of pediatric critical care nursing. I also provide education to patients and their families that benefits their health and wellness both inside and outside of our four walls."
What do you like about working in this field/department?
"I love being a nurse because I have a direct impact on patient outcomes through clinical nursing care. I have the privilege to work with an exceedingly diverse group of patients from all over Minnesota and the Upper Midwest who require critical care nursing interventions."
"I particularly enjoy identifying unmet needs and obstacles that patients and families might have that we, the interprofessional team, should focus on to optimize the healing process and overall wellness after discharging from our care."
Why do you like working at Children's Minnesota?
"I like working at Children's Minnesota because I feel supported in my interests both personally and professionally. I receive support for continuing education, engage in system-wide initiatives and learn how I can engage and grow as a health care provider."
"I also lend my voice to organizational change through participation in the Magnet shared governance model and ongoing quality improvement or evidence-based practice projects across the health system. Children's Minnesota is committed to providing equitable health care to the patients they serve, something I deeply appreciate and have had the opportunity to explore through various trainings, Grand Rounds and simulation activities within the organization."
Join the team!
Children's Minnesota is seeking qualified candidates to join our nursing department. Nurses bring the art and science of healing to families while providing exceptional care for children.
View our open nursing positions:
Alexandra Rothstein