Matthew's journey through two heart surgeries after birth
Caitlin and William's life in Minnesota was off to an exciting start. Shortly after moving from Salt Lake City for William's work in 2019, the couple learned they were expecting their second child. Their daughter Lucy was looking forward to becoming a big sister. Everything was going according to plan with Caitlin's pregnancy, until her 20-week ultrasound – a moment that would alter their life going forward. 
"Knowing it was going to be hard" 
The ultrasound revealed their unborn baby had hypoplastic left heart syndrome (HLHS) — a complex and rare heart condition where part of the left side of the heart is underdeveloped. Caitlin was referred to the fetal cardiology program at Children's Minnesota where an expert prenatal team, including Dr. Lisa Howley, director of fetal cardiology, provided counseling, careful pregnancy monitoring and developed a seamless care plan for Matthew's delivery and post-birth care. Caitlin and William were told their baby would likely need surgery shortly after he was born.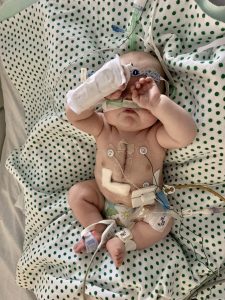 "It was pretty hard to emotionally prepare for Matthew's birth. Just waiting for him to be born and knowing it was going to be hard was super tough," remembered Caitlin. 
Caitlin gave birth to Matthew in May 2020, at The Mother Baby Center; just eight weeks after the COVID-19 pandemic struck Minnesota. Caitlin's labor and delivery went smoothly, and she recovered well. However, the visitor guidelines in place to keep patients and staff safe during the pandemic made Caitlin and William feel isolated from their family's extra support. Big sister Lucy was finally able to meet her baby brother when he was 5 days old — just one day before his first heart surgery. "Lucy adored her little brother. She was right by his side, stroking his cheek and telling him stories," said Caitlin. 
Matthew's first heart surgery at 6 days old
At just 6 days old, Matthew had his first heart surgery at Children's Minnesota by Dr. David Overman, chief of cardiovascular surgery. The surgery was successful, but his recovery was slow and he still needed respiratory support weeks after.  
The pulmonary and respiratory team at Children's Minnesota was brought onto the care team and decided to look at Matthew's airways. They learned there were many abnormalities that were making it difficult for him to properly breathe — his left vocal cord was paralyzed and his airways were exceptionally weak. They decided to build up his strength a bit more before his second heart surgery.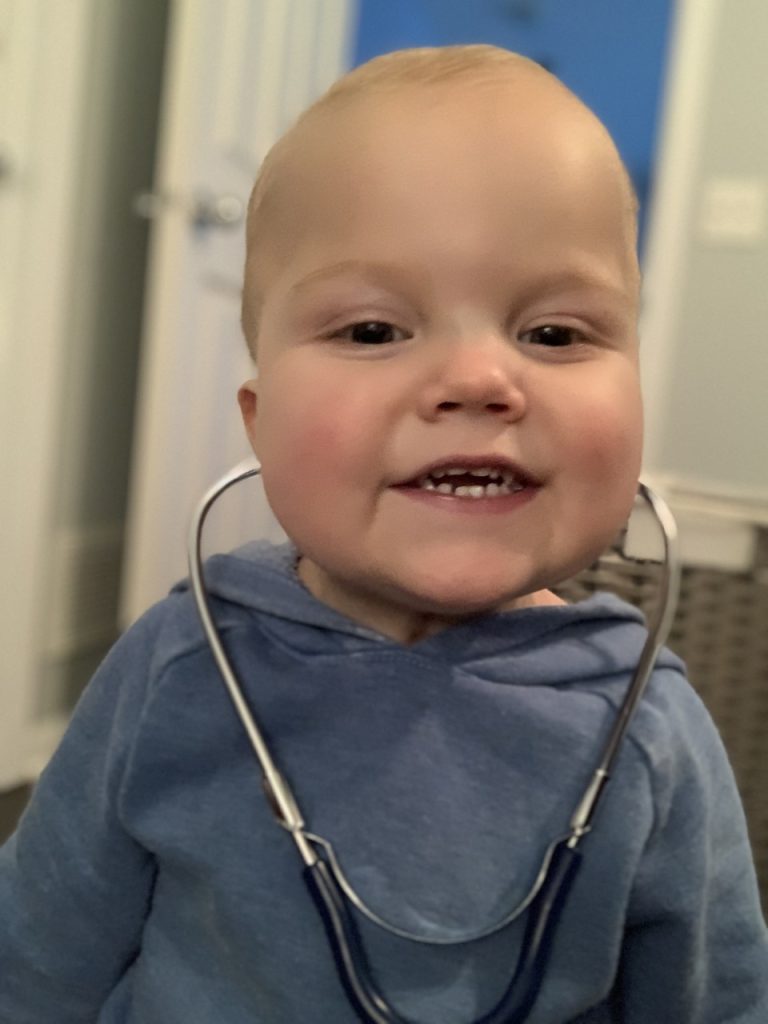 A second heart surgery, five months later
Matthew underwent a second heart surgery only five months later. Matthew's care team was hopeful the second surgery would help with his breathing — as it has in other patient cases — but unfortunately, his breathing was still weak afterward. Matthew then had a tracheostomy (trach) placed to help him breathe, while also relying on a ventilator.  
"Matthew was much happier with a trach because he could breathe better. He was playful and had more energy to start working on his strength. He had become the happiest I had ever seen him," said Caitlin.  
Matthew also had a gastrostomy tube, called a G-tube or a feeding tube, placed by the general surgery team, to help him get the food, nutrients and medicine he needed.  
At Children's Minnesota, it's always a team effort to provide the best care. Over the course of Matthew's hospitalization, his care team grew to include 15 different specialties! He was cared for by the cardiovascular intensive care unit (CVICU), Child Life, ear, nose and throat (ENT), genetics, neurology and so many more teams. 
"With all of the ups and downs during our long hospital stay, I'm so grateful for the multiple teams that took care of him," said Caitlin.  
"From Caitlin and William's first fetal cardiology visit, it has been an honor to care for their family. Matthew's happiness and health reflects the teamwork at Children's Minnesota and highlights their family's love, strength and support for each other during a long and complex medical journey," said Dr. Howley. 
Matthew's transition to home
Finally, after seven months in the hospital, Matthew could go home! Because he still had a trach and G-tube, he required nursing care at their home. So, Caitlin and William received special training on how to care for him.  
"We were so happy to finally have him home. I loved that I could go peek at him in the middle of the night just to see my sleeping babe," said Caitlin. 
While Matthew was home, his progress was nothing short of incredible. Caitlin and William were told Matthew would need to have a trach for at least two years, but he was able to be weaned off the ventilator and have the trach taken out after only eight months. They were also successful in weaning Matthew off of his G-tube by the end of 2021.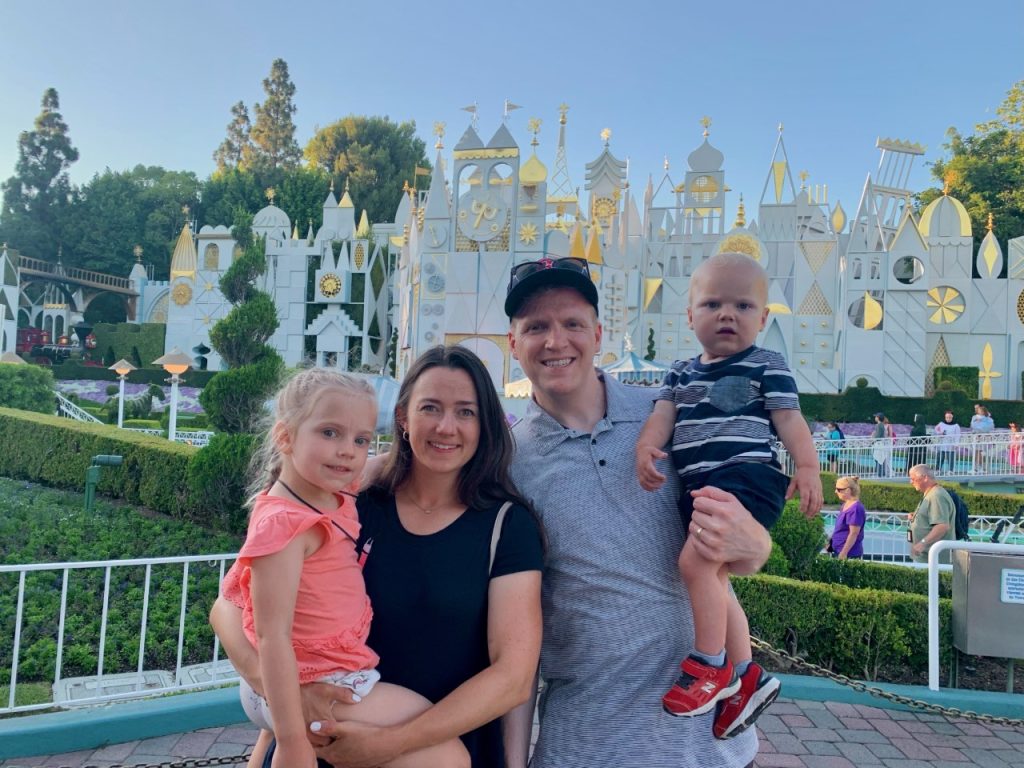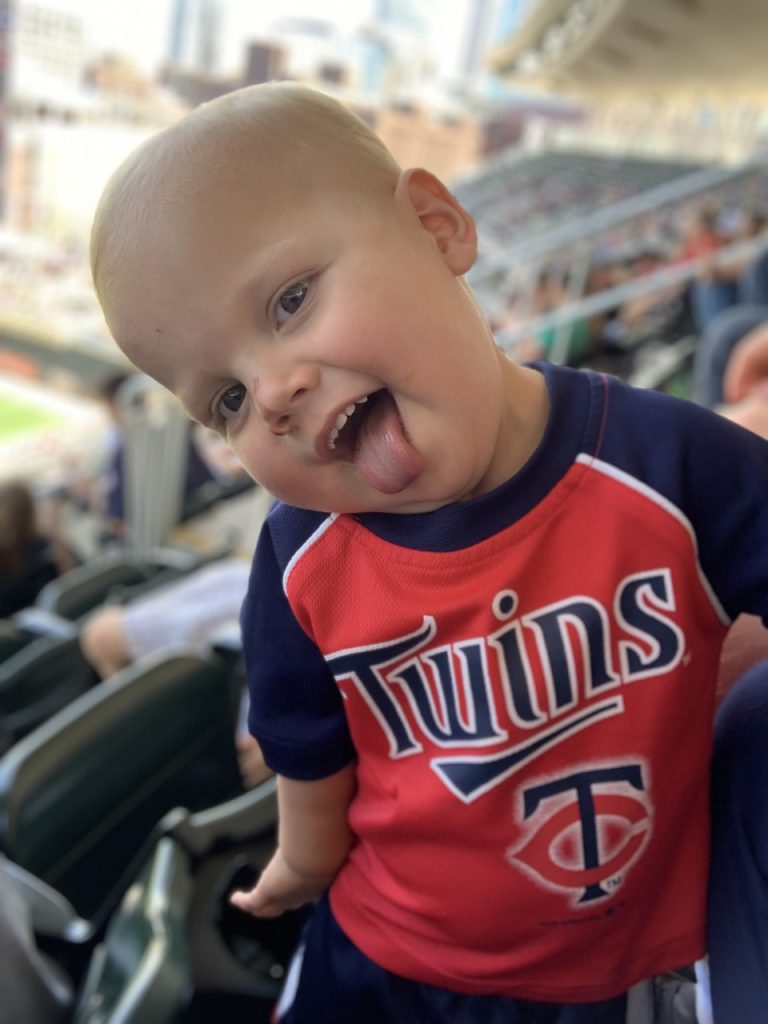 A busy 2-year-old Matthew
Today, Matthew is a fun-loving and social 2-year-old. He's busy walking, exploring and loves to talk – he can speak in four to five word sentences and he is learning more words each day. He loves to play and keep up with his big sister, "Cece." He is a typical toddler and cherishes his favorite toys; his Hot Wheels cars and stuffed animals. In fact, Caitlin says he cannot sleep without his red Hot Wheels car and soft monkey stuffed animal.  
"Caitlin and William, like so many of the patients and families we have the privilege to work with, were strong for Matthew throughout a long hospitalization and under the strain of the early pandemic. It's wonderful to see Matthew thriving because of their support and devotion," said Dr. Overman.  
Every three months, Matthew is seen by the cardiovascular experts at Children's Minnesota for routine checkups. "We are keeping our fingers crossed for a few hospital-free years before his next open-heart surgery when he's between 3-5 years old," said Caitlin. For now, they are loving their time together as a family and creating lasting memories.  
Natalie Kerber