Children's Minnesota in the News, Health Professional News
Children's Minnesota kid expert wins Minnesota Hospital Association's Good Catch for Patient Safety Award
Children's Minnesota congratulates Josh Scharback, nurse anesthetist at Children's Minnesota, for winning the Minnesota Hospital Association's (MHA) 49th Good Catch for Patient Safety Award in recognition of his actions to protect patients. Josh earned this honor for his vigilance while preparing for a patient's surgery – that's when he noticed an incorrect infusion rate while setting up an IV pump for a medicine that controls bleeding. Josh quickly consulted with his team, the pharmacist and surgeon to confirm his observation.
Josh's quick thinking and even quicker action was immediately followed by the Children's Minnesota pharmacy and informatics team completing a full system review of the order sets involving this medication, called tranexamic acid. The analysis was designed to better understand where the discrepancy was happening, and to ensure this does not happen again.
"Josh's positivity is contagious to all who encounter him. He truly deserves the Good Catch [for Patient Safety] Award as recognition of his work in putting kids first," said Ashley Kramka, a patient safety consultant at Children's Minnesota, who nominated Josh for the award.
"Often, we hear caregivers say, 'I was just doing my job,' but the culture of safety and the vigilance of our caregivers is how we keep patients safe," said Dr. Rahul Koranne, president and CEO of MHA, in a recent announcement for the award. "Thank you to Josh for promoting patient safety by doing your job so well."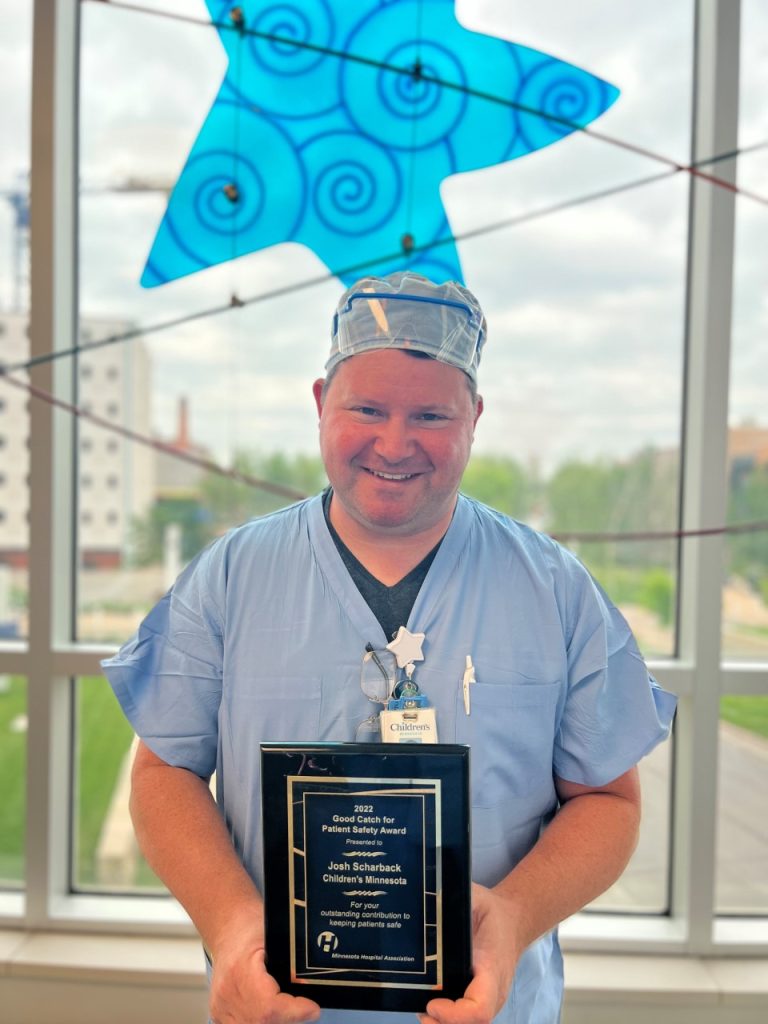 Josh is now eligible as a quarterly winner of the Good Catch for Patient Safety Award to win the annual version of the prize at MHA's awards banquet.