Health equity manager shares more about her 26-year career at Children's Minnesota
At Children's Minnesota, we believe children always come first. They are awesomely resilient. Eternally optimistic. Totally fearless. They are what we want to be when we grow up.
Adriene Thornton, health equity manager, has been working at Children's Minnesota helping kids for 26 years now. She is sharing all her favorite things about her career below.
What's your position and how long have you been at Children's Minnesota?
"Manager of health equity, 26 years."
Tell us why you like your job and position.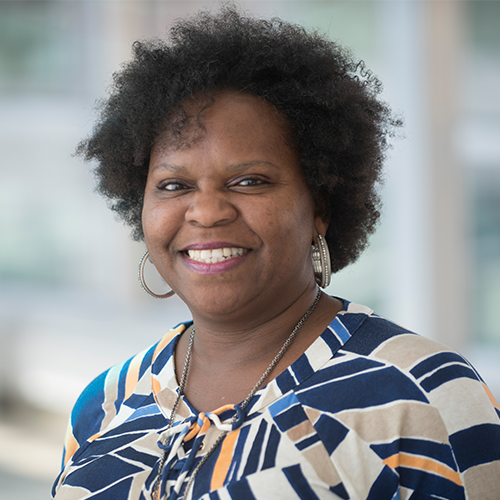 "It allows me to directly impact patient care in meaningful way even though I am no longer at the bedside."
What do you like about working in this field/department?
"Health equity affords me the opportunity to expand my knowledge, engage more with the community and create partnerships that will benefit kids and families beyond our front door."
Why do you like working at Children's Minnesota?
"I love that kids are the center of everything we do. Employees are allowed to bring happiness to kids and families in ways that encourage healthy living and inspire them to be healthy adults."
Join the team!
Children's Minnesota is seeking qualified candidates to join our team!
Alexandra Rothstein