Program therapist lead shares her

experience at Children's Minnesota
At Children's Minnesota, we believe children always come first. They are awesomely resilient. Eternally optimistic. Totally fearless. They are what we want to be when we grow up. 
Rebecca Shore is currently a program therapist lead at our Partners in Pediatrics Brooklyn Park clinic. Below are a few of Rebecca's favorite things about her career and working at Children's Minnesota.
Tell us why you like your job and position.
"I love the flexibility and working directly with providers to support the mental health of our patients. I really enjoy working with patients from toddlers (and their parents) to older adolescents. We can learn so much from them."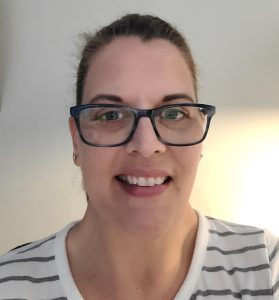 What do you like about working in this field/department?
"Collaborative care is such a great model as it reduces the chances that someone will fall through the cracks and not get the care that they need." 
Why do you like working at Children's Minnesota?
"Children's Minnesota staff and providers genuinely care for their patients, and they are dedicated to having positive outcomes." 
Join the team!
Children's Minnesota is seeking qualified candidates to join our pediatric primary care clinics. Our clinics are an extension of our health care system that helps us reach and provide care to a wider range of patients. 
View our open positions:  
Mai Songsawatwong